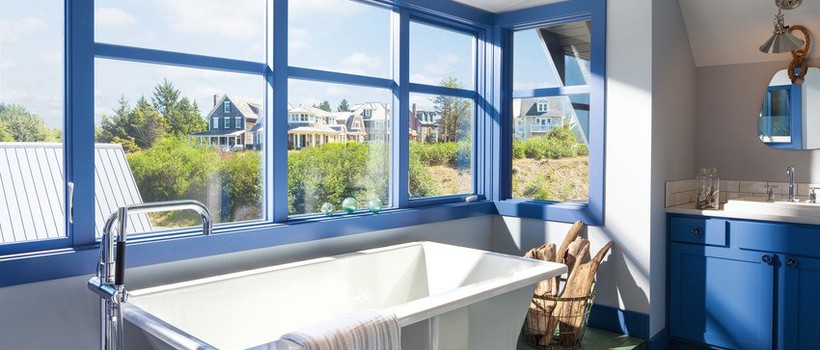 Sale: $1,500 Rebate, 0% Financing. Get your free estimate today!
Teaneck Energy Efficient Windows
Teaneck Energy Efficient Windows
Teaneck Energy Efficient Windows
Do you find that trying to maintain your heating and cooling in your home is practically impossible? Are you noticing an increase in your energy bills? If you've noticed it's hard to keep the temperature inside your home and an increase in your energy bills it's probably time to get new windows. At ACRE, we carry the top energy efficient windows on the market to keep the cost of your heating and cooling down. All of our windows are energy star efficient. Not only will our windows keep out unwanted air from getting in but they will keep out bugs, allergens, and elements. As an Andersen certified installer with over 100 combined years of experience we know the Andersen product lines in and out.

Energy efficient windows keep the temperature inside that's supposed to be inside. Instead of cranking your heat or air down excessively and bringing your energy bills up, energy efficient windows will help you to avoid this nuisance. Ultimately, keeping the cost of your heating and cooling bills down. Our energy efficient windows can block out the harmful UV rays that tend to damage furniture and flooring over time. You can relax knowing that you are saving money, energy, resources, and time. Thus, protecting your home and giving it the upgrade, it deserves. Andersen A Series, Andersen E Series, and Andersen 400 Series, are just some of the many energy efficient series that can insulate, protect, and add energy efficiency to your Teaneck home.
Energy Efficient Windows in Teaneck
At ACRE, we want the process to be smooth, offering superior customer service. We will work around your schedule and accommodate any of your requests. Our installation team promises to be there for you every step of the way. You will be able to track your customized orders and the installation with InstaTrack. An InstaTrack login will be given to you at the start of every project. We want to assure that you will be 100% satisfied with your final project. Our experts will do a final walk through with you to make sure everything is up to your standards. Our team of professionals will be there for you from beginning to end.

If you're looking for Energy Efficient windows for your Teaneck home, ACRE is here to help. We want to help you save money on your energy bill and help make your dream project into a reality! Don't wait to start saving, call ACRE today at 908-336-2161 for an in-home free estimate. Or fill out our easy free online estimate!



Why Choose ACRE Windows & Doors
100 Years Experience

ACRE Industry Pros have over 100 years of combined experience

Certified Installation

Professional installation from an Andersen Certified Installer

Energy Efficient

Every window we offer meets or exceeds a strict ENERGY STAR standard