In Jackson, NJ we installed a variety of Andersen windows, two 100 series patio doors, and a ThermaTru Door! We installed five Single hung 100 Series windows, four 400 Series Woodwright windows including two Casement windows, one Picture window, and a Double hung window. We also installed a beautiful Bay window along with three doors; two Andersen 100 Series Sliding Patio Doors and a beautiful ThermaTru Entry Door.
Each window was finished in white, with the exception of the bay window which had the interior finished in pine and the exterior finished in white. The single and double hung windows we installed had colonial grids that gave the windows a classic look. The grids were placed between the glass to make cleaning 10x easier! The remaining windows were gridless, making the rest of the home more modern. Our 400 Series Woodwright windows come with standard Low-E4 glass which helps block harmful UV rays from coming into the home. Our 100 Series windows also come with standard glass; Low-E which is very similar to Low-E4 in blocking out unwanted heat.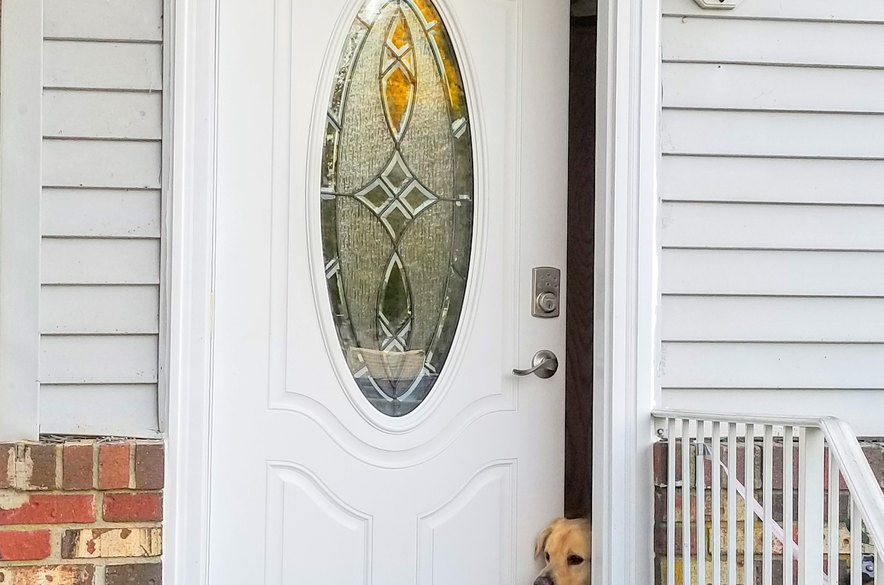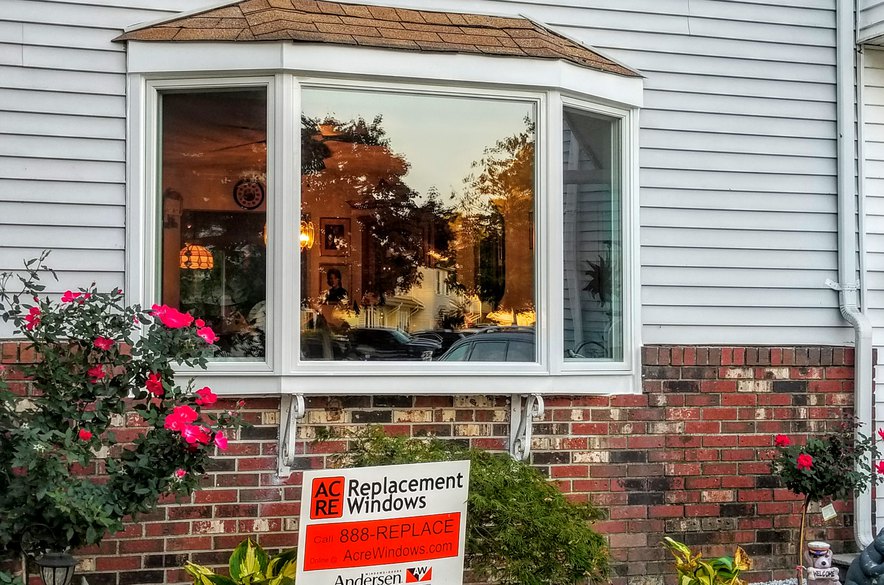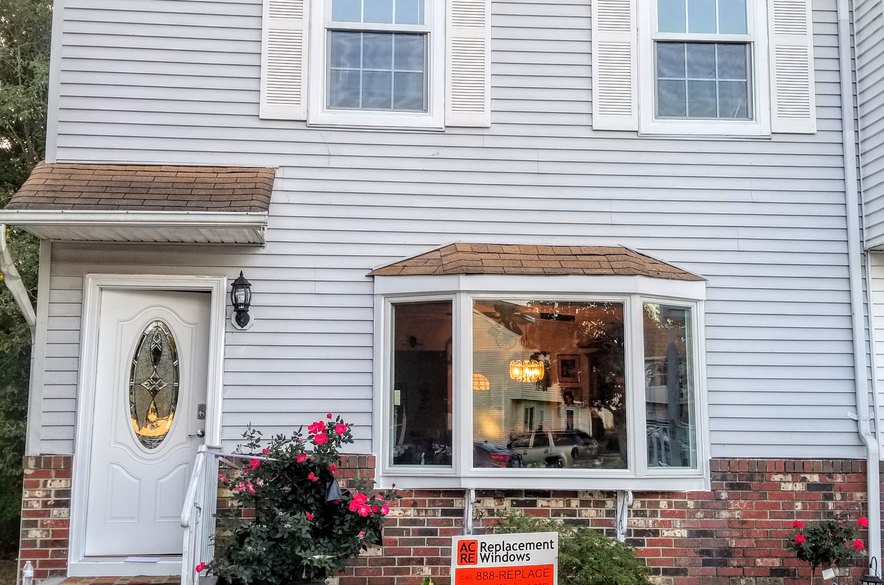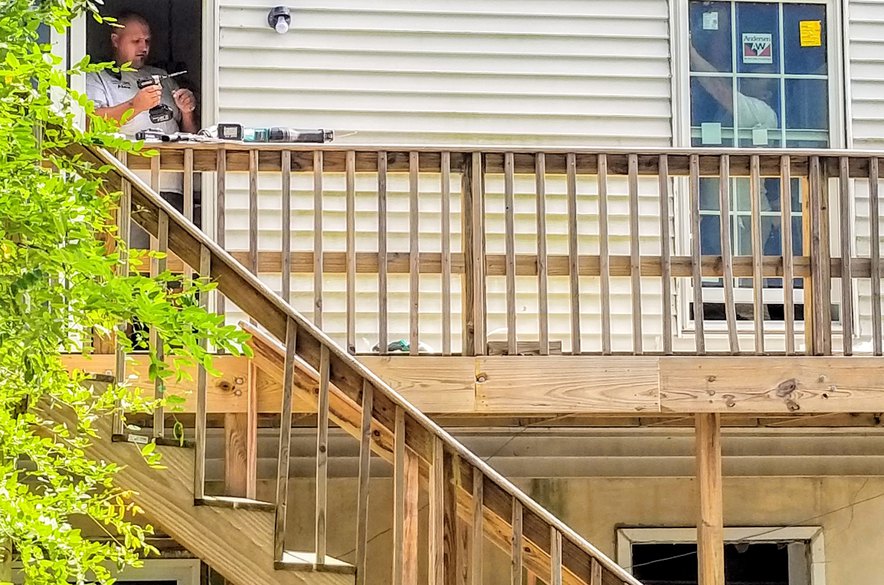 The two Andersen 100 Series Sliding doors were built from a composite material called Fibrex. Fibrex is twice as strong as vinyl and the shape of the door will not warp over the years. Our 100 Series door comes standard with Low-E glass, just like our 100 Series windows, and you can even customize your door to fit your home's unique style! Although the two doors we installed did not have a grid pattern, 100 Series doors offer the option of choosing from certain grid patterns such as: colonial, short fractional, and prairie.
If you are looking to install one window or an entire house of windows and doors, ACRE can help you with your replacement needs! Call us today at 610-427-5149 or fill out our easy online form for a free estimate!