Last Thursday we installed an Andersen 100 Series Sliding Patio door into a beautiful Jamison, PA home. The door is cost friendly and very sustainable with the Fibrex material which is twice as strong as vinyl. The door has three grid options to choose from such as colonial, short fractional, and Prairie. The door that we installed did not have any grids. Grids can give your home classical look while no grids give your home more of a modern feel. The door that we installed came standard with Low-E glass which helps keep out unwanted heat from entering into the home.
Although this customer chose an Andersen sliding door, Andersen offers many different styles of exterior doors such as French Doors, Patio Doors, and Entry Doors. ACRE is an Andersen Certified Installer which means that we carry all of Andersen replacement door products. The Andersen products that we carry are completely customizable to fit your preferences and your home's unique style.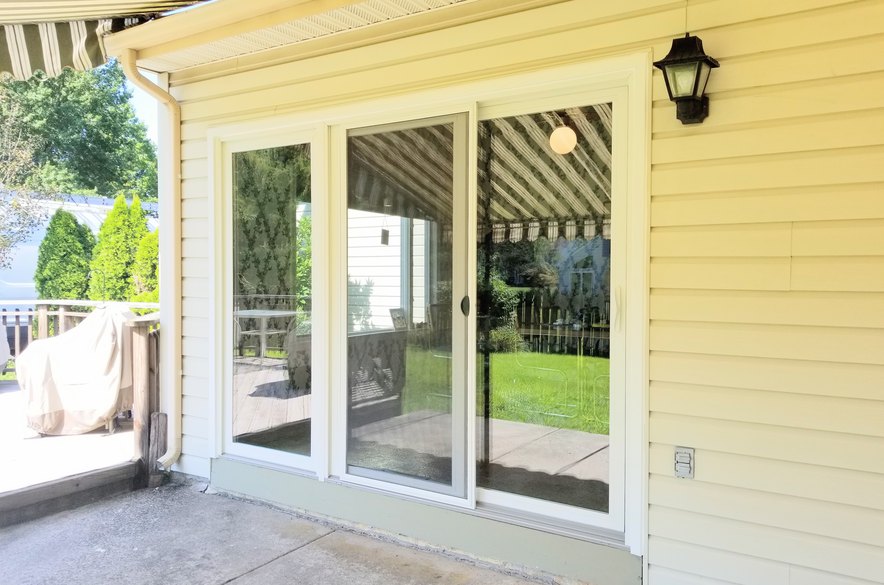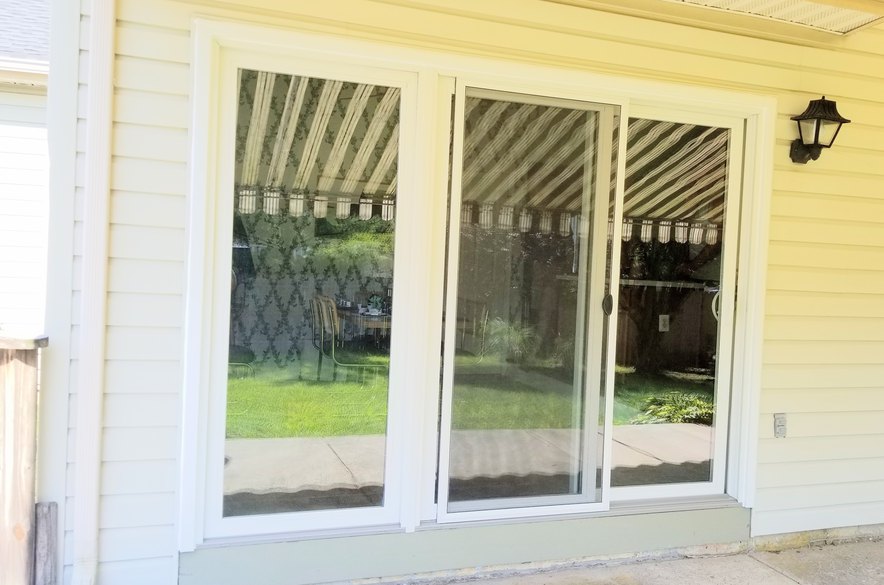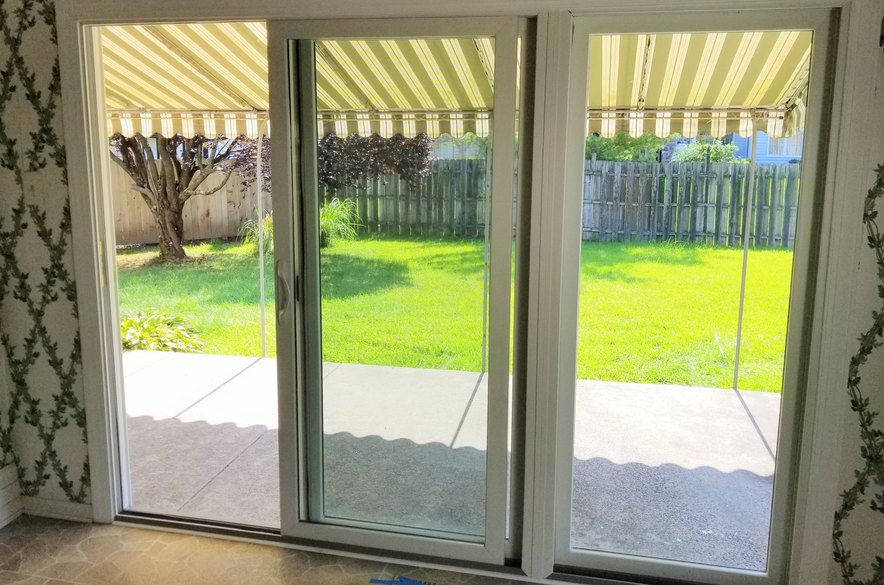 Andersen has many gilding door models such as their 400 Series Frenchwood, 200 Series Narroline, 200 Series Perma-Shield, 100 Series, A-Series, and E-Series. Andersen 400 Series Frenchwood is their best selling door with vinyl exterior protecting the wood. The 200 Series Narroline doors has great value and the thin panel frames maximize the light and view. The 200 Series Perma-Shield door offers a contemporary look and is protected by a vinyl interior and exterior. The 100 Series door is eco-friendly and has durable Fibrex composite material. It needs no maintenance and will last a very long time. The A-Series door is Andersen's best performing gliding door, with six interior wood options. The E-Series door is the most customizable out of all the doors and the wood is protected by an aluminum exterior.
If you are looking for a more timeless and sophisticated patio door, Andersen's French doors are beautiful and elegant and will give your home that classic look that you have always wanted. French doors are hinged patio doors, meaning the active door panel swings outward instead of gliding along tracks. We carry Andersen 400 Series, 200 Series, A-Series, and E-Series French doors. The 400 Series French doors are made of wood and are protected by a vinyl exterior so there is little to no maintenance and the door is long lasing. This door also has the option for blinds between the glass, which can help keep out unwanted heat from entering into your home. Andersen 200 Series door has wood protected by fiberglass and aluminum which is low-maintenance and will protect the wood from outside elements. The A- Series wood french door has a fiberglass coating and is Andersen's best-performing hinged patio door. The E-Series door will make a dramatic statement while adding great ventilation. The wood is protected by an aluminum exterior which lasts a very long time and is very durable.
No matter the Andersen patio door style you choose, updating your patio door can be the best investments you make for you home. Not only will it update the look of your Jamison home, the ease of use and updated locking mechanisms will make your everyday life more efficient and secure. If you are looking to replace either your patio doors, give ACRE a call today at 610-427-5149! You can also fill out our easy online form for a free estimate!