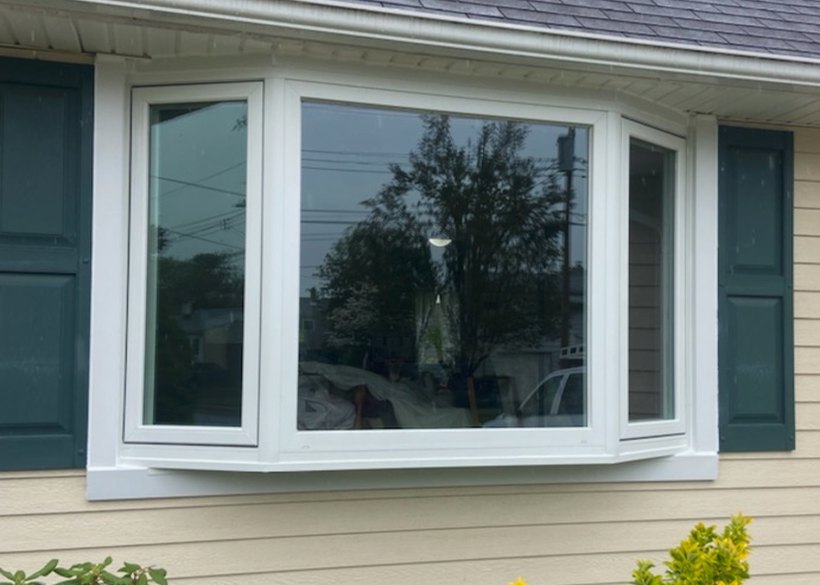 Our work
Bay Windows are one of the more interesting types of windows you can install in your home. Recently we installed a traditional all white interior & exterior Bay window in Trenton, New Jersey. The customer was looking for a way to add a little something special to their living room & this Bay window did just the trick!
The extra glass in the Bay window will add so much more accessibility to sunlight for this Trenton home. It also gives them a perfect view of their garden at a variety of angles with a protruding middle panel flanked by two side panels at an angle. Opening the windows on a nice day can improve ventilation to cool your house efficiently.
If you are looking for high-quality Bay windows for sale, look no further. Here at ACRE Windows and Doors, we offer high-quality Bay windows together with complete installation at New Jersey, Pennsylvania and Delaware. Our Bay windows cost less compared to most other competitors. Contact us today to get a free estimate & enjoy the Bay Window lifestyle to the fullest!