Last week we installed beautiful Andersen windows and a french door in a Moorestown, NJ home. We installed a large specialty window, a picture window, and a beautiful Andersen French door. The installation of these couple windows gave this beautiful Morrestown home's living room some extra light and a beautiful view. 
Andersen Specialty windows come in a variety of different series, shapes, and sizes. Specialty windows do not open but offer natural sunlight to enter into your home while giving your home a great view. Speciality windows come in a variety of 12 different shapes that you can choose from to either modernize your home or add a contemporary curb appeal. The different grille patterns that are available for Specialty windows include Colonial, Renaissance, Sunburst, and Prairie. You can also choose from the different grid types such as grids-between-the-glass, exterior grills, or divided light.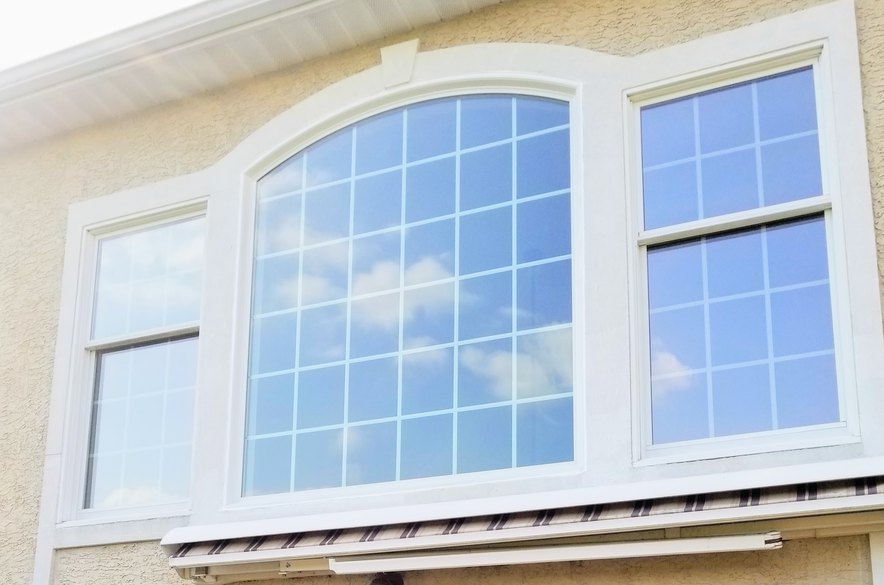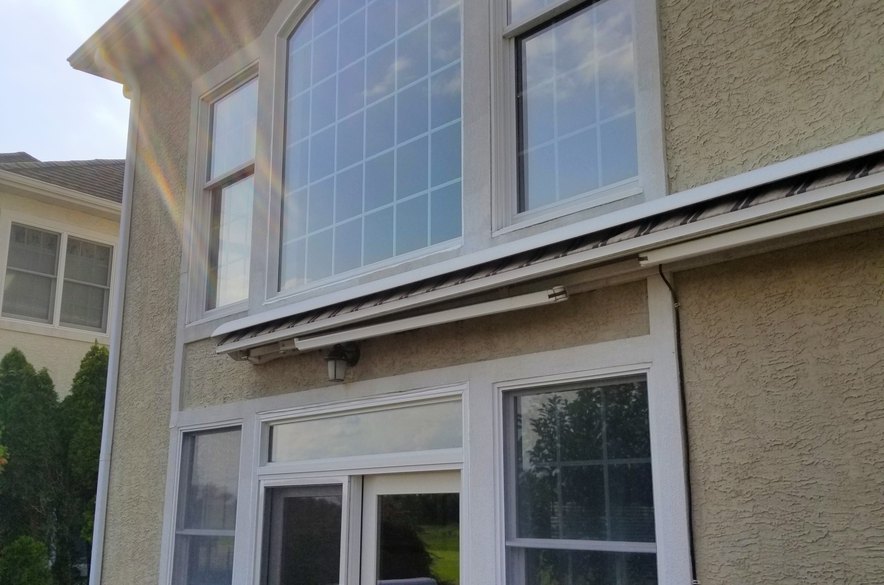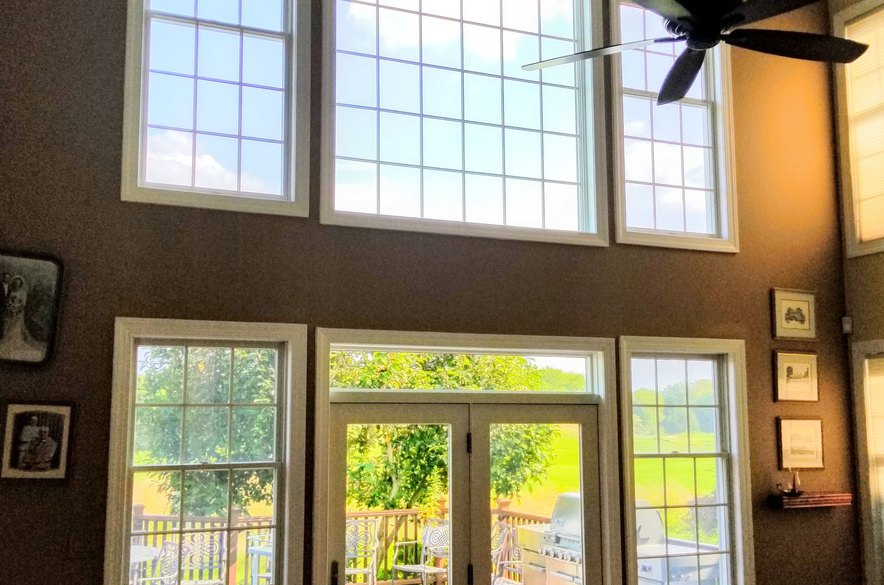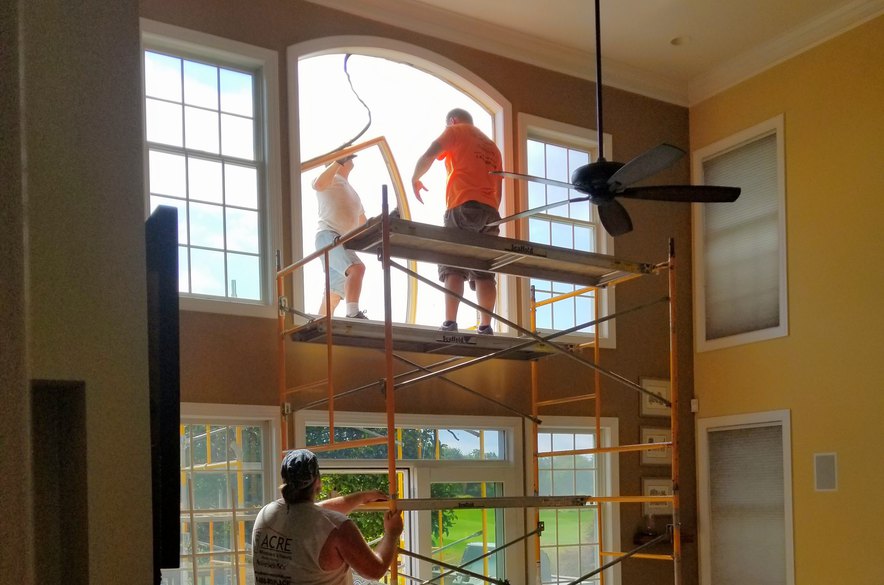 The beautiful french patio doors that we installed right under the beautiful new speciality window gave the home's living room a beautiful view of the outside porch and backyard. The french door that we installed was an Andersen 200 Series door. The 200 Series door is wood that is protected by a fiberglass and aluminum exterior. This exterior protection makes this door long lasting and weather resistant. The Andersen 400 Series picture window that we installed, is directly above the french doors, making it look like one complete door unit. This gave the french doors a beautiful and unique look. 
If you are looking to replace any windows or doors in your Moorestown, NJ home, ACRE is here to help you. Our professional installers are ready to help find you the perfect custom windows and doors to match your home's unique style. Don't wait! Call ACRE today at 610-427-5149 or fill out our easy online form for a free estimate!