There's no denying that doors and windows are just as important as the roof over your head. And when it's time to choose the best replacement for your doors and windows, you can't go wrong with Andersen replacement windows.
However, what makes the front door of your house so important is that it speaks a lot about your personality and style. You might not have realized this, but when a front door is welcoming and inviting, it makes people feel at home. In contrast, an imposing front door can intimidate people subconsciously. 
When choosing the material for your front door, aside from the aesthetics, there are other vital points you have to consider. Your exterior door must be secured, eco-friendly, and also provide insulation. The material you'll choose depends more on your preference.
This article will discuss the vital points to consider and the best types of front door materials you can choose.
Types of Door Materials You Can Choose From
Fiberglass
Fiberglass is one of the best door materials because it's durable and robust. It has higher energy efficiency. Insulated fiberglass doors comprise a composite of insulating materials. One positive side of a fiberglass door is its anti-rusting and non-corrosive property.
The fiberglass door is suitable for harsh and humid climates. And unlike wooden doors, fiberglass doors need little maintenance.
The downside is they're prone to fading from exposure to UV rays. They can also crack when put under intense pressure.
Metal
Metal front doors are the safest and most durable door materials. They usually come with steel frames that are resistant to corrosion and provide excellent performance throughout the years.
They fit some steel doors with polyurethane foam which provides better insulation than the metal itself will produce. They don't crack or rot as the fiberglass or wood door materials would.
The drawback with metal doors is that they can easily dent. When metal front doors dent, they're hard to fix.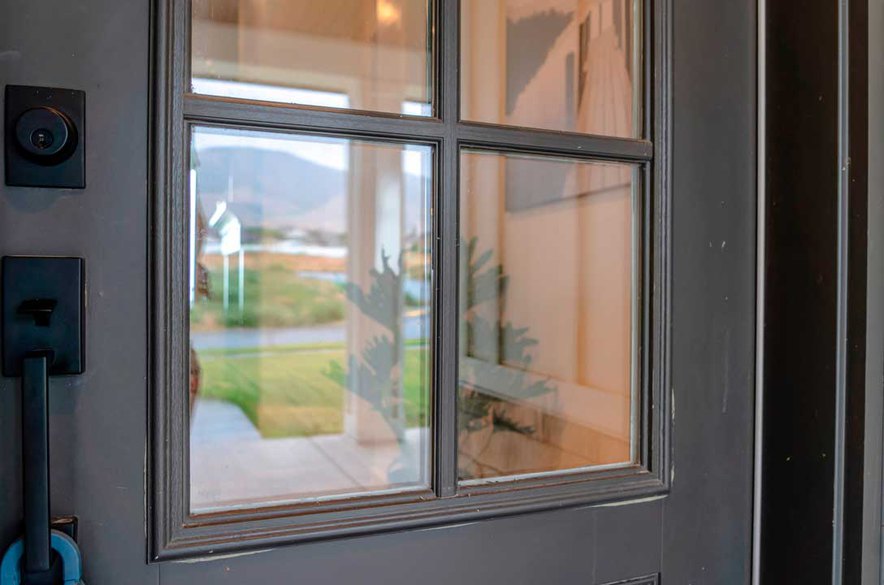 Wood
Wood is a natural and eco-friendly front door material. You can easily personalize your wooden front door with decorative glass accents and ornaments. You can also choose from Cedar, Red Oak, Cherry, and mahogany.
When deciding between a steel or wood front door, keep in mind that wood is a good insulator, which means it is also energy efficient for your home, cutting some energy costs.
You'd have to regularly maintain the wooden front door because of expansion and contraction.
Glass Panel
Glass doors are beautiful because they allow natural light into your house, drawing closer to nature. And you can get a clearer view of your yard while inside. A laminated and tempered glass door can provide security and privacy.
However, glass doors are not the safest or the most energy-efficient type of material for your front door. One drawback of a glass panel is that they don't have any insulating property.
How to Find the Best Material for Your Front Door
When looking for the best exterior door material, there are three essential features you have to consider.
Energy efficiency
If you're not careful, energy bills can go through the roof. That's why it's essential to find an energy-efficient front door material. It should be able to protect you from the weather while also conserving energy for the household.
Installation
Now that you've decided on the best type of material for the front door, another vital point to consider is the installation of the door. Every door type has a different door frame, and you must get a professional to take care of that.
Safety
The front door should protect you and your family not just from the elements, but also from intruders. When choosing the best type of front door material, ‌consider the security potential of that material. These days, even glass doors can be secured with double-paned tempered glass with anti-shatter coating.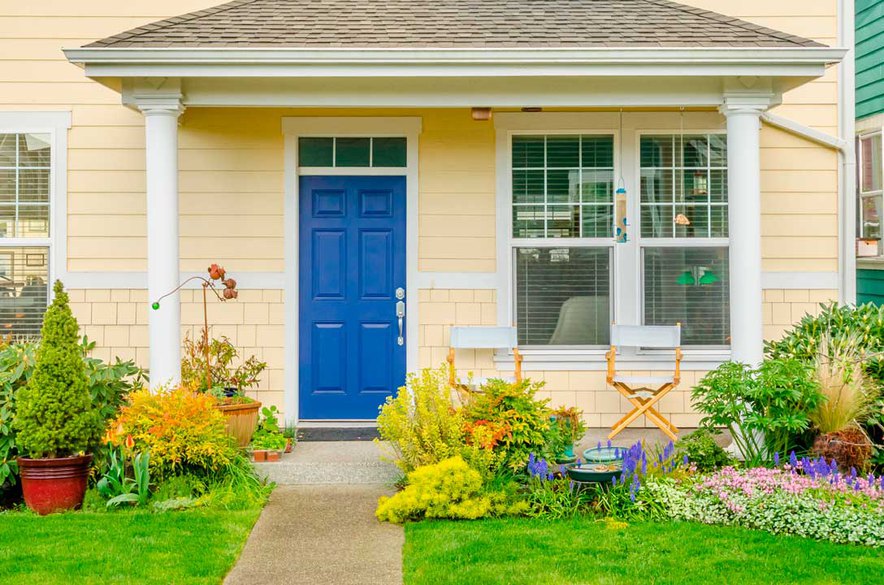 Choose Quality. Choose ACRE Windows & Doors
Here is what sets us apart:
We're an Andersen Certified Installer & Dealer. We have the full line of Andersen products and expert installers
We provide an installation warranty
We have the widest variety of custom design window and door products
We are a full-service company with a start to finish service
Our products and services are available in:
Parsippany – Troy Hills, Ridgewood, Wayne, Pequannock Township, NJ
Pennsylvania
New Jersey
Delaware
Get in touch today and let our experts help you select the perfect material for your doors and windows.