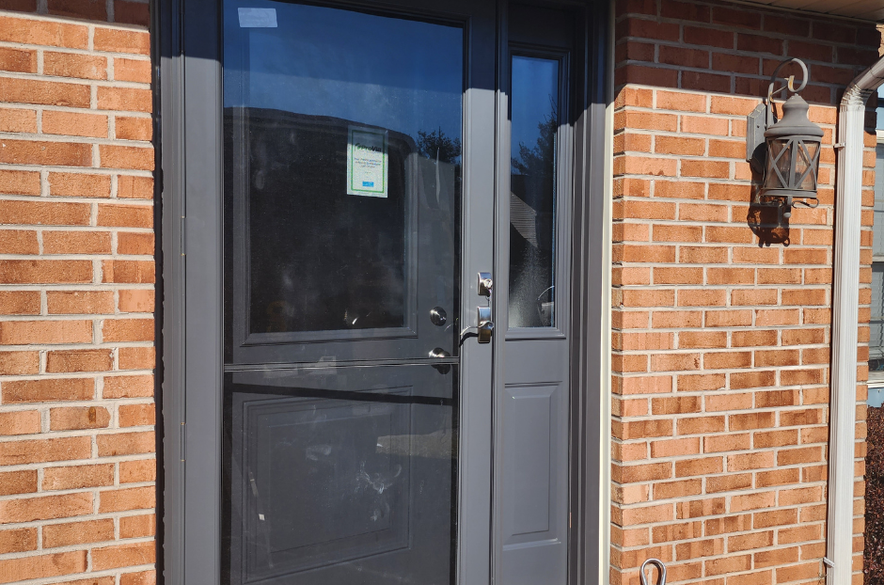 We recently installed a beautiful Fiberglass Provia Entry Door locally right here in Horsham, Pa! Fiberglass has incredible resistance when it comes to the effects of weathering. Fiberglass won't absorb moisture that a traditional wooden door might, which can result in rotting, splitting, or delaminating. It's a low maintenance and sturdy material that is also much more energy efficient, with up to four times the insulating R-value as wood. 
With a sleek matte black finish it fits the home perfectly. All Provia doors we sell are highly energy efficient & are designed to keep the cold out in the winter as well as the heat in the summer. Providing you with a strong and firm barrier between you and the outside. With all these excellent features it is no surprise that Fiberglass is the #1 choice for homeowners. This door in Horsham will serve its owner for decades to come!
If you are looking for high-quality Exterior Doors for sale, we can help. Here at ACRE Windows and Doors, we offer high-quality Exterior Doors together with complete installation at New Jersey, Pennsylvania and Delaware. Our doors cost less compared to most other competitors. Contact us today at 1-888-REPLACE to get a free estimate & enjoy the reliable door you deserve.