Windows form an integral part of your home's layout; their placement is crucial to keeping your space well-ventilated. Large windows with excellent views of the outdoor give off a spacious feel. There are numerous options in the market, but the two main types are slider windows vs double-hung windows. The question remains: which one to buy and also which ones to install as your Andersen replacement windows? 
All these questions will be answered in the next few lines. 
Benefits of Double-Hung Windows
Double-hung windows are an excellent form of craftwork that allows you to open your windows vertically and in both directions. The two frames of the window are interchangeable, and you can open either one by shifting the frame of the window accordingly.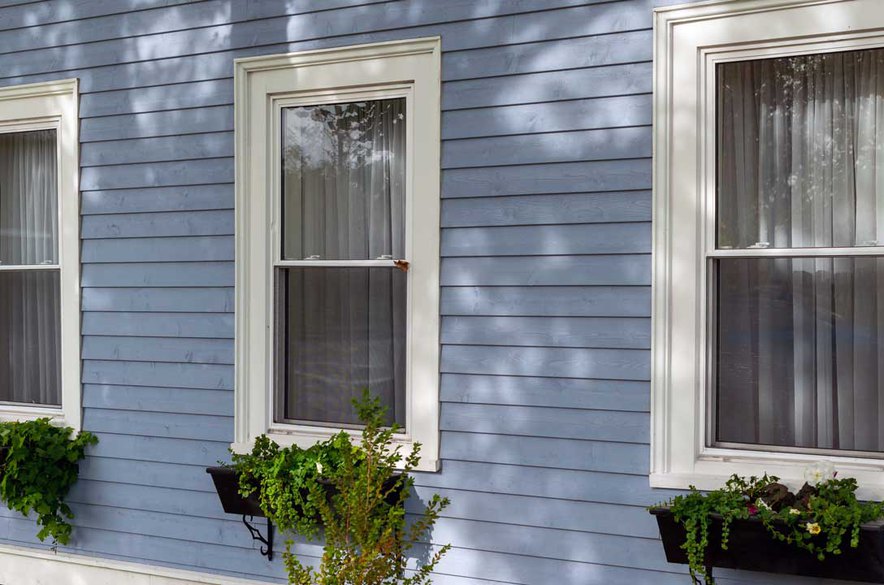 Let's now look at the things that make double-hung windows a suitable choice for your home:
Flexibility in Design
The first and foremost advantage of double-hung windows for your home is the flexibility they offer. These windows utilize any vertical ventilation space that you may have in the living room or even bathrooms. Double-hung windows in such vertical space seem a natural choice. 
Energy-Efficient Ventilation
The most sought out feature of any window is its energy efficiency rating. Double-hung windows offer excellent energy efficiency while also providing exemplary ventilation. This ventilation is further improved by opening either the upper or lower part of the window depending on the airflow. 
Secure
Double-hung windows offer immaculate security features, especially when compared to sliding windows. The option of closing the lower part of a double-hung window makes it child-proof. It is an especially great feature for upper ground portions where chances of fall increase.
Cleanliness
Another feature that goes in favor of double-hung windows is the ability to clean them easily. The vertical sliding windows can be easily slid in position at an optimum height to be cleaned unlike sliding windows, which tend to be more complicated in this matter.
Double-hung windows do have some cons though. Maintenance costs can be high due to the larger moving parts in double-hung windows. 
Benefits of Sliding Windows
A sliding window is similar to a double-hung window, but instead of the vertical movement of the window frame in the latter, it works on a horizontal level. Slide-up windows move along a track and can open on either side. Slide-up windows offer a neat and aesthetic look to your home.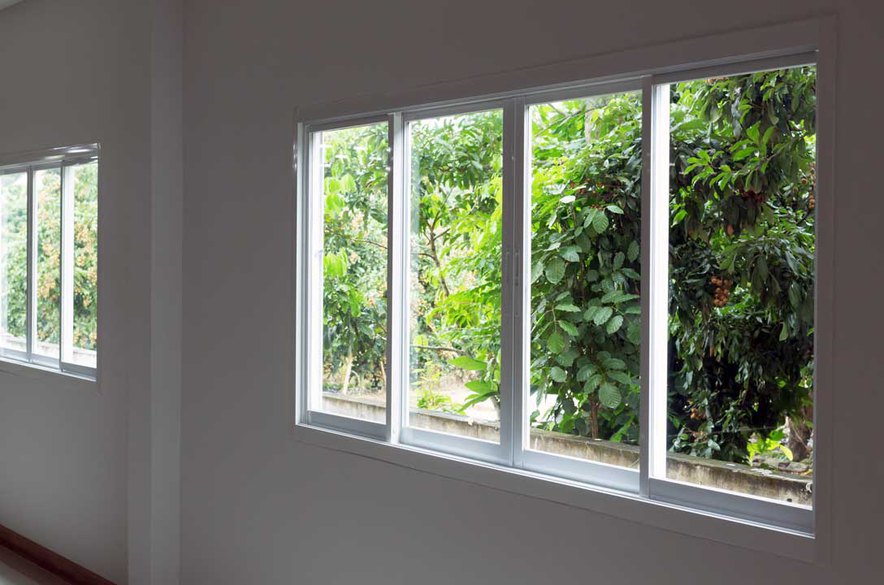 Double sliding windows are larger and occupy even more space than single sliding windows. Here are some of their benefits:
Large in Size
While they may be not so user-friendly when you clean them due to their large size, these slide-up windows definitely provide a huge surface area for extra ventilation. Although one side of the window always remains shut, the amount of sunlight you can get in is impressive. 
Easy to Use
If the question is slider windows vs double-hung, then the ease of use favors slide-up windows. Minimal effort is required to operate such windows making it a household choice. Moreover, due to the small number of moving parts, these windows also tend to be more energy-efficient. 
Unfortunately, slide-up windows are less secure, more costly, and more difficult to clean. Slider windows also tend to have nimble frames prone to shaking. 
The Best Windows For You
While we have shed some light on the slider windows vs double-hung windows debate, the ultimate decision lies with you. The best possible mode of windows for your home depends on many factors, including budget, maintenance, and upkeep, as well as the security features you require from the windows. 
Whatever your selection, you need a competent contractor to install the windows so that they may fulfill their true potential. ACRE Windows and Doors offers high-quality installation and premium quality windows at your disposal. These are the areas we currently serve in New Jersey and Pennsylvania:
Parsippany-Troy Hills
Ridgewood
Wayne
Pequannock Township
Pennsylvania
New Jersey
Delaware
Call us at 888-737-5223 to get your free estimate now.