Last week we installed a variety of 15 Andersen replacement windows in a beautiful Trenton, NJ home. What made this project so unique was the customer's decision to mix and match window types. Most customers we see choose the same type of window for every opening they are replacing. But at this home they chose some wood windows and some fibrex windows, which allowed them to achieve the specific look they were going for in each individual room. We installed six 100 Series single hung windows, four 100 Series gliding windows, two 400 Series Woodwright casement windows, two 400 Series Woodwright picture windows and one large bow window. Our installers were able to complete this large install in just one day!
The majority of the windows we installed were Andersen 100 Series windows. The six single hung windows and four gliding windows had an interior and exterior color of white and came standard with Low-E® glass. The windows are made out of a composite material called Fibrex® which is twice as strong as vinyl and can last longer. The windows that we installed had grids between the glass and had a colonial pattern. The colonial pattern gives a beautiful classical style to the home and added curb appeal.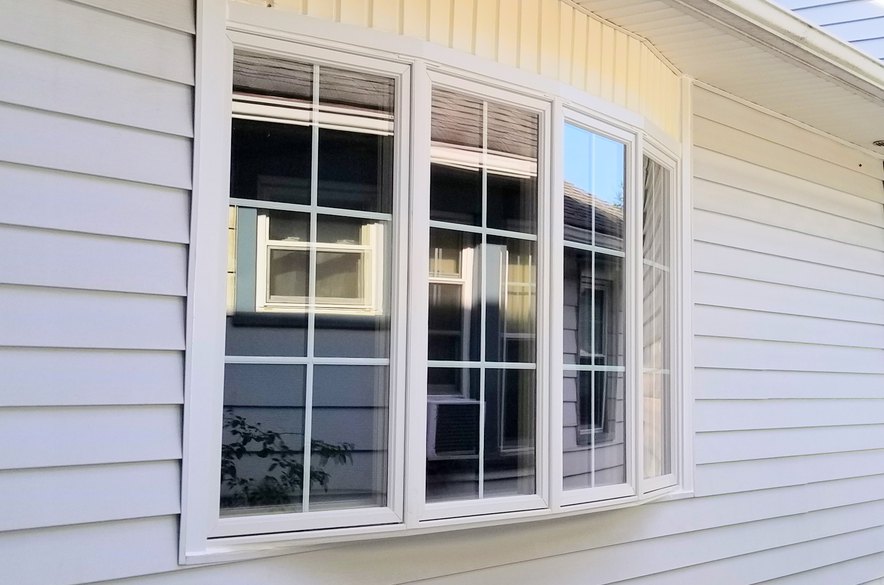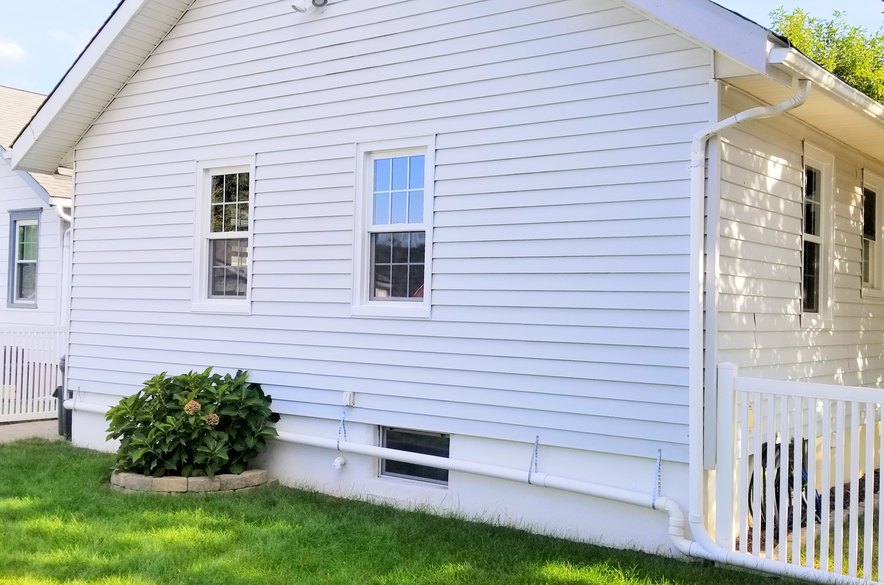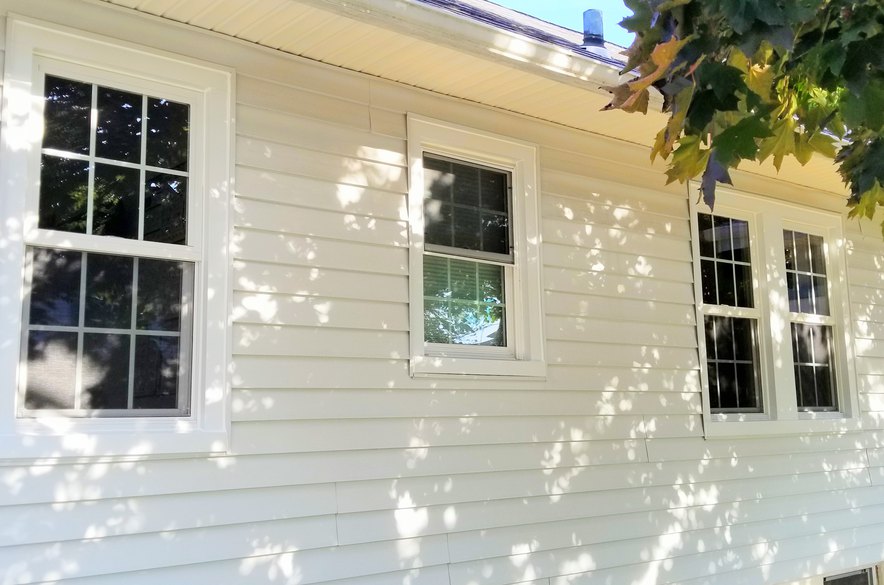 The customer chose wood windows when replacing their more architectural picture windows and casement windows. The four Andersen 400 Series Woodwright windows that we installed had an interior color of pine and an exterior color of white. Andersen 400 Series windows have a protective Fibrex® layer on the exterior of the window, to allow the window to last a very long time. The four windows that we installed also had grids between the glass and had a colonial pattern. The Andersen Woodwright window comes standard with Low-E4® glass which helps block out harmful UV rays from entering into your home.
The large bow window we installed was an Andersen 400 Series wood window as well. Choosing a wood bow or bay window really makes a difference in your home, because it is so beautiful. The window was pine on the inside and white on the exterior to match the other windows. Bow windows are made of up 4 windows or more, and come as one completed window. The window came standard with Low-E4® Glass which helps keep out unwanted hot and cold air. Just like the other windows, this window had grids between the glass and had a beautiful colonial pattern.
Whether you are looking to do one window or an entire house of windows, ACRE is here to help you. Since we offer the entire line of Andersen products, we are able to custom design your window project. So whether you want all the windows uniform, or every window a different style and color we can help you! Our dedicated professionals have over 100 years of combined experience installing thousands of windows in and around NJ. If you are looking to replace any windows in your Trenton, NJ home, call us today at 610-427-5149 or fill out our easy online form for a free estimate!