When you are in the market looking to replace your old windows or thinking of a window for your new construction project, you will see many ‌different types of products varying in size, style, and custom features. Casement windows are one type of window homeowners rarely consider but the truth is, they are very beneficial. ACRE Windows & Doors offers premium Andersen replacement windows and casement window products.
Although many homeowners don't consider casement windows when shopping for new windows, others are raving about them. What makes casement windows one of the best options available?
What Is a Casement Window and Why Is It Different?
Casement windows are movable windows made from fiberglass attached to a wood or metal frame, with hinges at the upright sides of the sash so that it opens vertically. The casement window comprises a sash and a nested handle that rotates and pushes the sash outward. The exterior of the window is durable fiberglass. The casement window is ideal for narrow spaces. They can also open to the left or right, depending on what works best for you.
Casement windows have stylish, full-down handles that sit conveniently close to the jamb when not in use. The multi-point lock allows the windows to close and open easily by pulling the sash close to the frame. This is the most secure and energy-efficient window type. 
There are two main types of crank windows: casement windows and awning windows. The main difference between the two crank windows is that casement windows open vertically, while awning windows open horizontally. In this article, we'll only talk about casement windows.
Types of Casement Windows for Residential Buildings
Casement windows are a popular window choice among many homeowners today. These windows have a contemporary feel and offer a variety of advantages. The casement window comes in many styles, each with unique features and benefits. Let's discuss three of the most popular casement window types.
Single Casement Windows
The single casement window is one of the most popular casement windows. There is only a window frame in each window. It is usually the window type that comes to mind when homeowners think about casement windows. You can open the window outwards or inwards, depending on the way the window is mounted.
The installation of this casement window type is more affordable compared to the others.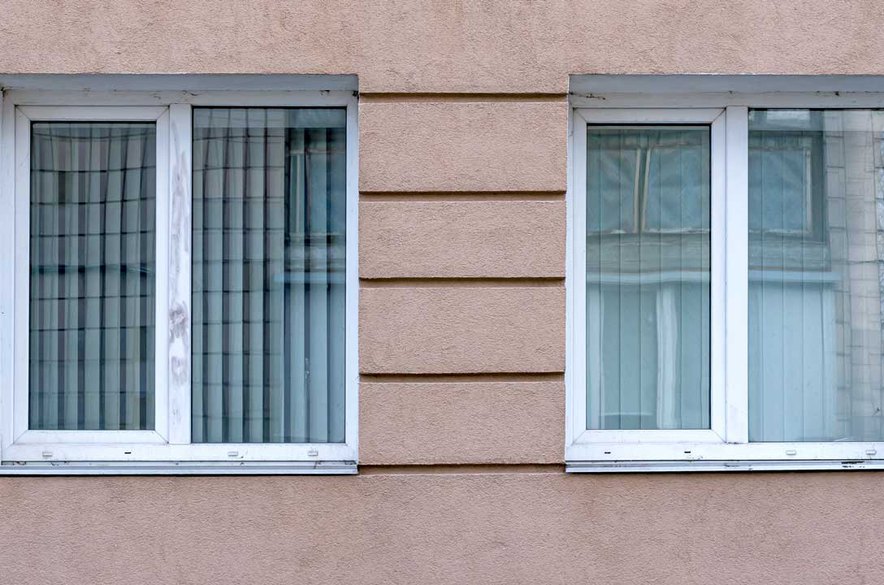 French Casement Windows
The French casement windows comprise two windows, also known as double casement windows. They have two sashes open from the center, offering a broad view. You can open each of the French casement windows independently. This style of casement window is suitable for large spaces.
Push Out Casement Windows
There are two main styles of push out casement windows: single and double. The push out casement window operates without a crank. Most of these windows feature a simple hardware handle for opening.
Parts of a Casement Window and Their Functions
Here are the main casement window parts and their purpose:
Window frame: The window is the outer edge permanently attached to the wall.
Casing: The decorative part window covers the space between the window frame and the wall.
The sash: The sash is the part of the window that holds the glass and keeps it in place. The sash is of the same material as the frame. It can be wood, metal, or vinyl.
Crank handle: The crank handle is the part you will use to open the window. When it's turned in one direction, it opens the window and closes when turned in the opposite direction.
Hinges: The casement windows hinges are attached to one side of the sash, enabling the window to open.
Latches: The latches secure the window in place when it's closed. It also prevents uncontrolled window opening.
Stays: The stays are horizontal hardware bars that support the window when it's open to prevent wind from damaging it.
Benefits of Casement Windows for Homeowners
There are many advantages of casement windows that make them stand out among other window types. However, like anything, they also have their disadvantages. Below, we've listed the pros and cons of casement windows.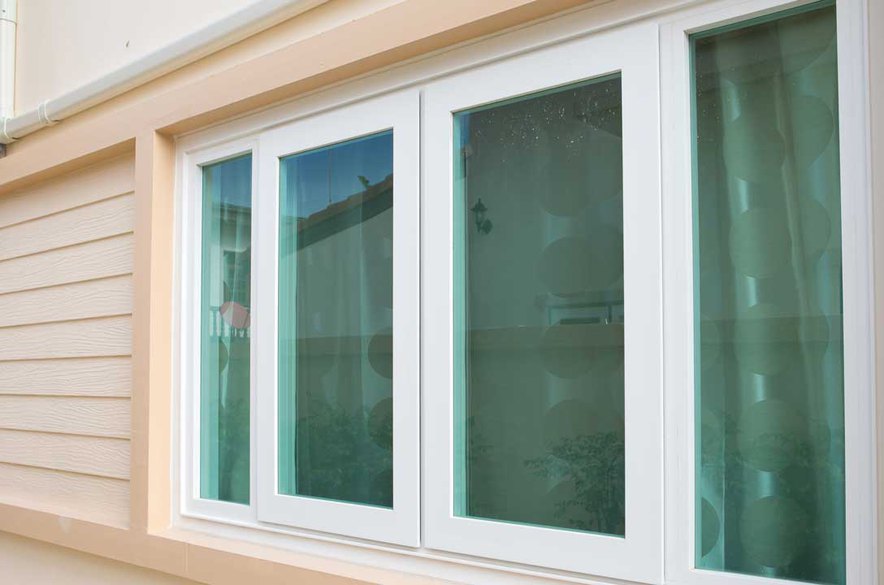 Customization
The casement window design allows them to suit any style or taste you prefer. They come in various colors and styles - single, French, and push out casement windows are all types you can choose from. You can also choose from the different ‌frame materials available. The frame materials include aluminum, wood, and vinyl.
Ventilation
The casement window opens outward and all the way, depending on your needs. Open the window to any degree of your choice and allow a natural breeze into your home. This creates a serene environment, bringing you close to nature.
High Energy Efficiency
One advantage of casement windows is their energy efficiency. The casement window is made of fiberglass, which can withstand the cold and hot temperatures it is exposed to throughout the year. This helps to maintain a constant temperature in your house.
Another factor that makes the casement window energy-efficient for houses is that it can shut tightly. This feature prevents air from leaving or entering, which means you will spend less on the energy bills throughout the year.
Easy to Use
The latch attached to the casement window makes it extremely easy to open and close. You can also fit with automatic openers for straightforward operation.
One disadvantage of casement windows is that they are pricier than the other ‌windows available.
Casement windows have limited sizes. This is true for large casement windows. A good rule of thumb is always double-check your window size before buying a casement window.
Hire a Certified Premier Casement Windows Installer
ACRE Windows & Doors is an Andersen Certified Installer & Dealer. There is a full line of Andersen products here. We have years of experience in window and door replacement for New Jersey and Pennsylvania homeowners. We have the widest variety of window and door products for your needs. You should come to us if you need a custom-designed window or door, including French casement window and any other casement window type.
We don't start your project and leave it in the middle. We are a full-service company. You can locate us in New Jersey and Pennsylvania, including in:
Parsippany-Troy Hills
Ridgewood
Wayne
Pequannock Township
Delaware
If you need a new set of casement windows for your house or want to replace another type of window with a casement window, there is no better company than ACRE Windows & Doors. We have all types of casement windows in stock. 
Contact us now and get an installation warranty.