Why You Should Choose a Fiberglass Door
There are a lot of things to consider when deciding which material is best for the entry door for your home. Your entry door not only sets the tone for your entire house, but you want to choose a door with a material that is able to withstand time, while also providing you with the appearance that compliments the rest of your property. We recently installed this ThermaTru Woodgain Fiberglass entry door for one of our customers, and it upgraded their home tremendously, giving their entryway a classic wood look with all the benefits of fiberglass.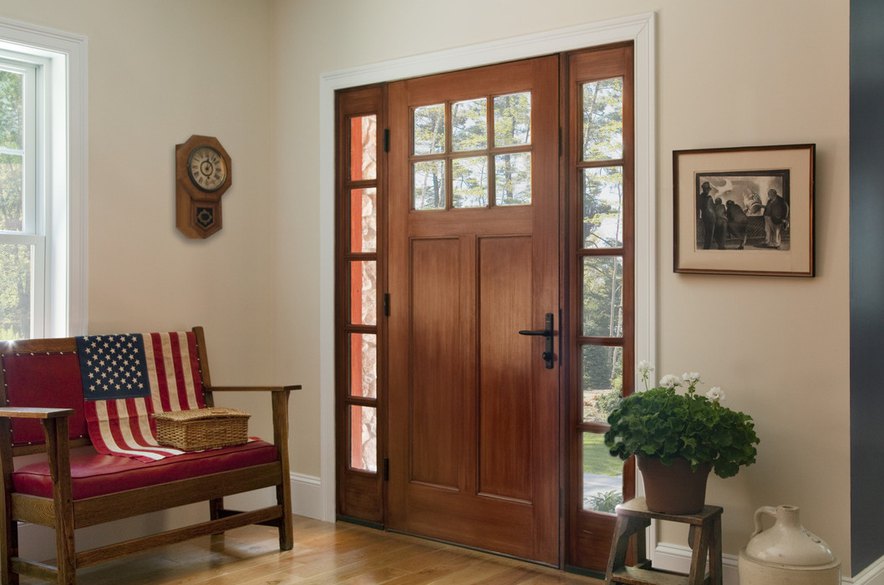 Benefits of a Fiberglass Door
Although wooden doors are durable, they demand regular upkeep and are susceptible to damage from prolonged exposure to sun, rain, humidity, and other elements. Fiberglass has much better resistance when it comes to the effects of weathering, and does not absorb moisture the way that wood does, which can result in rotting, splitting, or delaminating. It is a more low maintenance and sturdy material, and can provide you with the same appearance as a wooden door. Fiberglass is also much more energy efficient, with up to four times the insulating R-value as wood.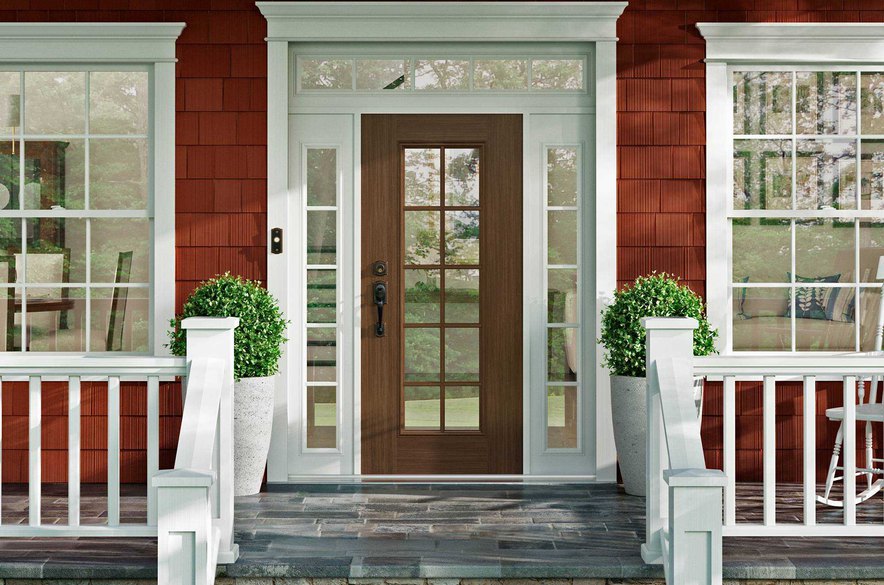 Maintenace of Fiberglass vs. Wood 
As far as upkeeping your door goes, the most you would need to do to maintain a fiberglass door is apply a topcoat every 5 years or whenever the gloss fades to renew the protection. To clean the door, you only need a simple household detergent and water. Wooden doors need to be refinished every 1-2 years, and you have to strip the existing finish using a solvent or chemical stripper. You would need to sand the door down, apply the stain, and two coats of polyurethane, and all of these steps require waiting 24 hours between each coat to ensure each layer is dry.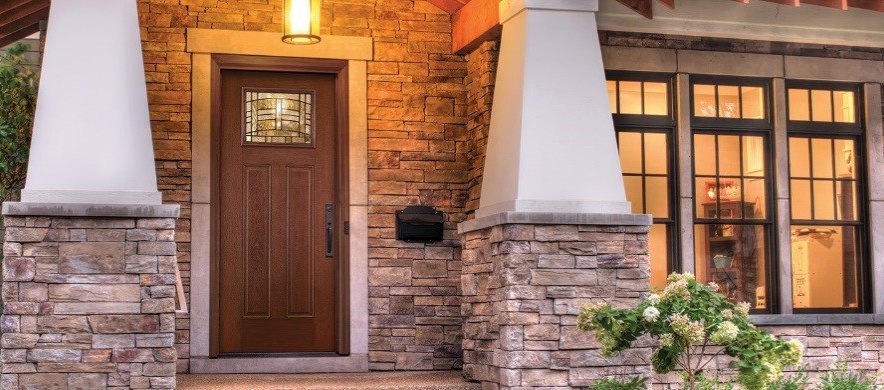 If you are a fan of how wooden doors look but are in search of a low maintenance entry door that is going to withstand time and weathering from outside elements, then fiberglass is definitely for you. Give us a call at (908) 336-2161 or (610) 427-5149 or set up a free consultation on our website, and we can send one of our licensed product specialists out to your home to show you our vast options and find the perfect door for your home today!