Your front door not only welcomes your guests but sets the right stylistic tone for your entire home. With so many types of exterior doors available in different materials, choosing the best becomes tough. One wrong choice can ruin the entire appeal of your home along with decreasing its value. Andersen replacement windows and doors can help you transform the look of your property. ACRE Windows and Doors offers weatherproof front door options suitable for both replacement and first buy. Speak to us and choose the best front doors without compromising on durability, color, material, and quality.
Choosing the Best Exterior Doors for Cold Weather Doesn't Have to Be a Big Deal
Weather protection for doors provides insulated safety against the climate. You can maintain a warm cozy temperature in winters with the right weather protection. Choosing the right type of front door may present a challenge; an important thing to consider while selecting a weatherproof front door is matching or complimenting existing doors - both interior and exterior. Matching the same finish can make your space look great. You can easily find the best types of exterior doors according to your style and preference.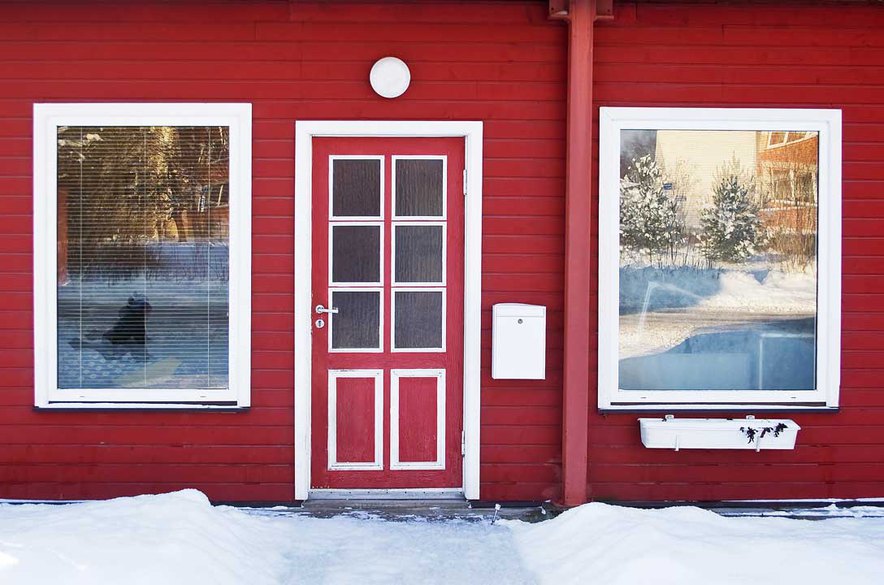 Types of Exterior Doors; Finding Your Perfect Entry Door Style
You might be looking for waterproof exterior door replacement to prevent cold, or if the door is looking old dragging down the home's curb appeal; you could also be choosing a weatherproof front door to increase your home's energy efficiency. You will have the following options:
Wood Doors
One of the most popular and the best front doors option includes wood entry doors. Homeowners choose it for its classic beauty and natural appeal. Although, among the types of exterior doors, fiberglass is actively chosen for harsh climate conditions. You will get plenty of variety in color, texture, and wood species. These all-weather doors are wooden and range from $1,000-$3,000 depending on the wood type, glass options, and the size of the door. Wood requires regular maintenance and refinishing due to sun exposure.
Clad Wood Doors
The clad wood doors have become the top choice of homeowners for a modern, cottage, and craftsman-style property. Clad wood doors are the best exterior doors for cold weather as they usually have energy-efficient dual panes with low E, full glass, multi-point locks, and argon gas. They have either roll-form aluminum with a wood interior or extruded aluminum exterior. The price range for this material is $2,000-$20,000.
Metal Doors
The unbeatable strength of steel makes it the most widely used material when it comes to the best exterior doors. Its durability, cost-effectiveness, and security are the key features. If you are looking for a more energy-efficient weatherproof front door, choose this type. Steel provides an added insulated core to the door that acts like a thermal barrier making the home energy efficient. To minimize corrosion, rust, and dings select the high-grade steel option. If you choose a decorative glass along with high-quality steel, the price for the door can go up to $7,000.
Fiberglass Doors
Premium quality fiberglass doors are all-weather doors. Fiberglass offers you the appearance of real wood without extensive maintenance. When you choose the fiberglass option, you won't be able to tell the difference between wood and fiberglass. It's easy to maintain and provides an elegant look. Among other types of exterior doors, these are more durable, providing great structural support. The price range for fiberglass doors ranges from $1,600 - $16,000 depending on features and size.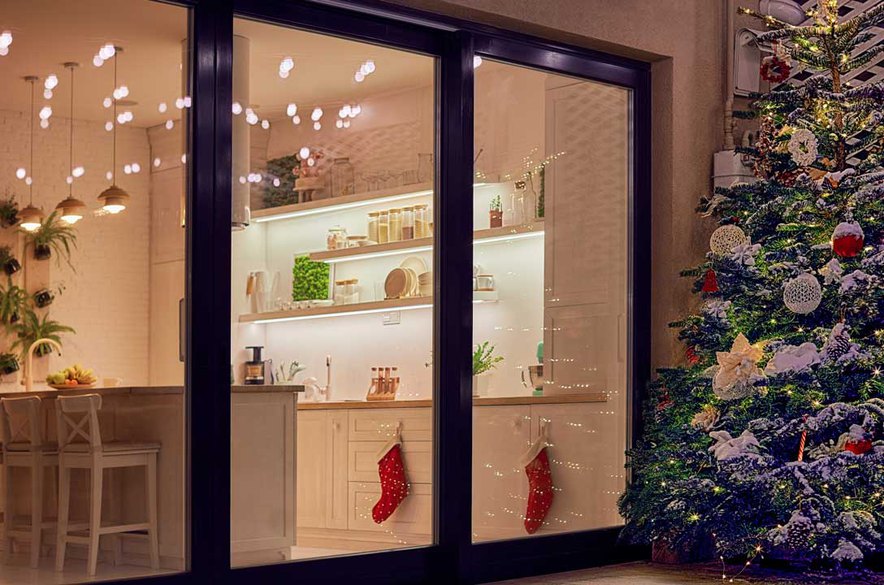 Replace Your Windows Today!
What is the best patio door option for your modern home? If you are still wondering about door selections don't look any further. We provide windows and doors replacement and installation services in the following areas:
Parsippany –Troy Hills
Ridgewood
Wayne
Pequannock Township
Pennsylvania
New Jersey
Delaware
Whether you have a specific style and material in your mind for winter doors, or you just want expert advice, ACRE Windows and Doors have got you covered. Contact us today for more information on your next exterior door.