If you plan to install new windows, the good news is that you have plenty of options to choose from. Andersen replacement windows not only improve the appearance of your home but make it more energy-efficient.
ACRE Windows and Doors provides a wide range of window replacement solutions with expert installations, including crank windows. Can't decide between casement vs sliding windows? Learn more about the two different styles in this article.
Casement Windows Vs Sliding Windows: Covering The Basics
Casement windows, also known as crank windows, are a great choice as they provide an unobstructed view along with cool temperatures in summers and warm temperatures during winters.
So, what is a casement window? Casement windows are windows installed vertically that open and close with a crank around one way or another. They open outwards, with hinges attached to the side. These windows are pushed out from hinges. The dimensions of window opening will influence your decision between casement vs sliding windows. When you open slide windows, the glass slides sideways. For wider openings, usually slide windows are installed. For all narrow and tall window openings, casement windows are chosen. The right choice depends on your preferences in:
Window Ventilation
Casement vs sliding windows differ in how air flows through the window opening. The majority of casement windows tend to open completely, allowing more air to pass the entire opening, whereas sliding windows only open halfway through. The other half is either closed or overlapped. These windows provide less ventilation. If both panes are opened at the same time, then you can enjoy maximum ventilation. Crank windows are a better choice if you are looking for more ventilation. However, homeowners living in extreme weather conditions or severe allergies may choose sliding windows.
Energy Efficiency
Between casement vs sliding windows, both provide energy efficiency. However, there is a difference. Sliding windows have a flexible seal at the top and bottom runners of the window allowing the window to open and close. It can never seal tightly. Crank windows are not flexible by design; they provide great energy efficiency. For sliding windows, there always remains a bit of gap on top and bottom that allows air to pass. When fully closed, crank windows lock in the place and seal tightly against the frame. If you want to achieve maximum benefit from your heating and cooling systems, then choose casement windows for your home.
Pros and Cons of Open Casement Windows
Choosing crank windows is a great idea. Here is why:
Pros:
You will receive excellent ventilation as the entire window can open
Provide a great unobstructed view, perfect for a house with a view
With low maintenance, you can easily clean crank windows
Crank windows are secure, as they are difficult to break into
Since they seal tightly, you will receive high-energy efficiency at all times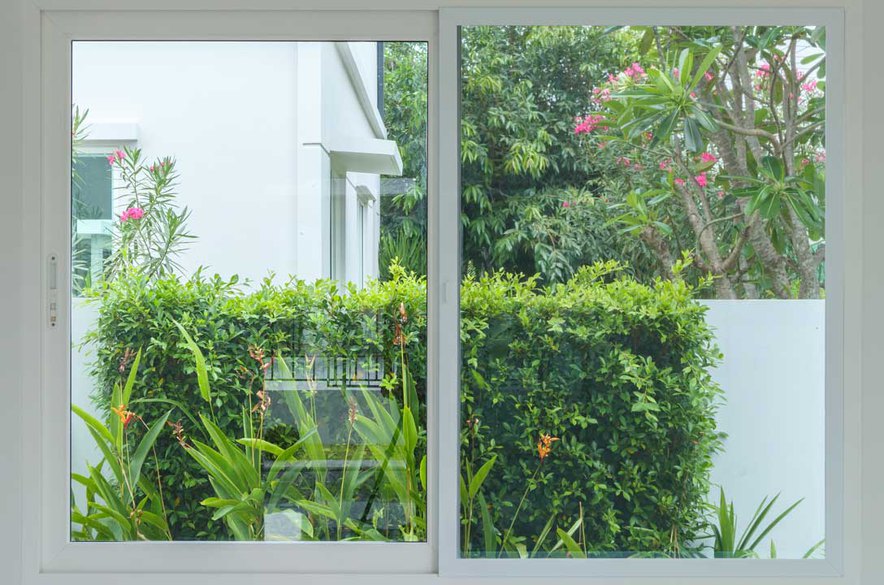 Cons:
The crank, lever, or handle might need regular maintenance due to frequent use
Crank windows open outwards, easily obstructing the sidewalks of your home. If plants or trees are growing outside, the window opening becomes restricted
Pros and Cons of Sliding Windows
If you have wide openings in your home design, sliding windows are a wise choice between casement vs sliding windows.
Pros:
Sliding windows are a more budget-friendly solution
Low maintenance and easy to clean
You don't need exterior space for opening the window
Since there is no crank, it will require low maintenance than crank windows
Better suits modern home designs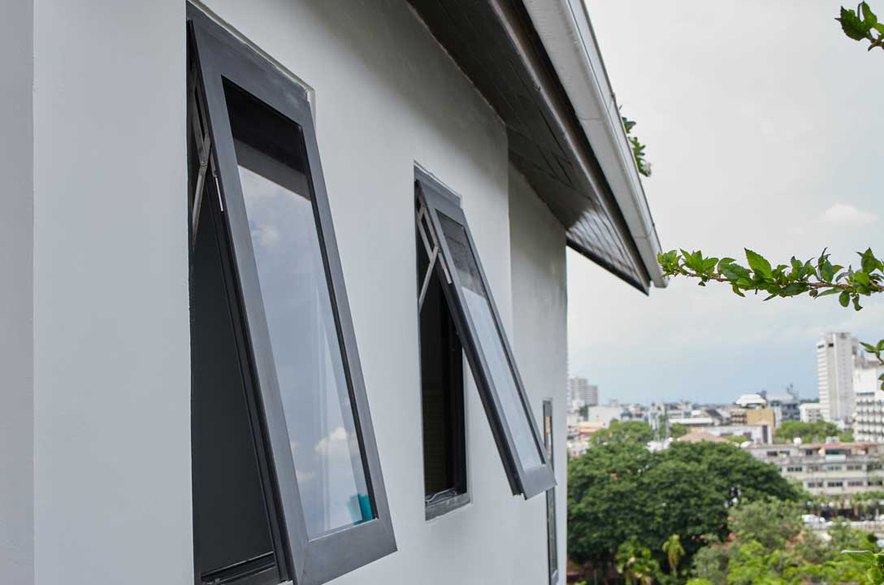 Cons:
With a flexible seal, a slide open window is less energy-efficient
If one half of the window opens, you will experience reduced ventilation
Deciding between casement vs sliding windows comes down to the structural design of your space. Whether your space is more horizontally or vertically oriented will be the deciding factor. If you can easily change the space to suit the window, especially if you are remodeling your house, then you can choose either crank windows or sliding ones. You will get more energy efficiency and increased ventilation with casement windows, though.
Hire a Professional Windows Replacement Contractor
Whether you need a single window replacement or you plan to change all windows in your home, only experienced contractors can help you with proper installation. ACRE replacement windows have more than 100 years of combined experience.
We offer full-service windows and doors installation in the following areas:
Parsippany-Troy Hills
Ridgewood
Wayne
Pequannock Township
Pennsylvania
New Jersey
Delaware
Let us help you make your space more beautiful and ventilated with durable and energy-efficient options. Get in touch today.