Preparing your home for winters may not seem important, but it is, and for a number of reasons. You need to save money and heat before the temperature drops. And trust us when we tell you that things can go pretty topsy-turvy when that happens.
A winter window maintains a comfortable temperature in the intense cold weather. Preparing your home for winters effectively is essential. Your simple old glass windows can lose up to 10 times more heat than an insulated window, thus increasing your energy consumption as your heating system will be working overtime to compensate. This can be well-avoided with the help of winter windows because they are built to conserve heat and ensure efficiency as well as comfort. Andersen replacement windows will allow you to have enough time to ensure that your house is completely in shape to face the next winter.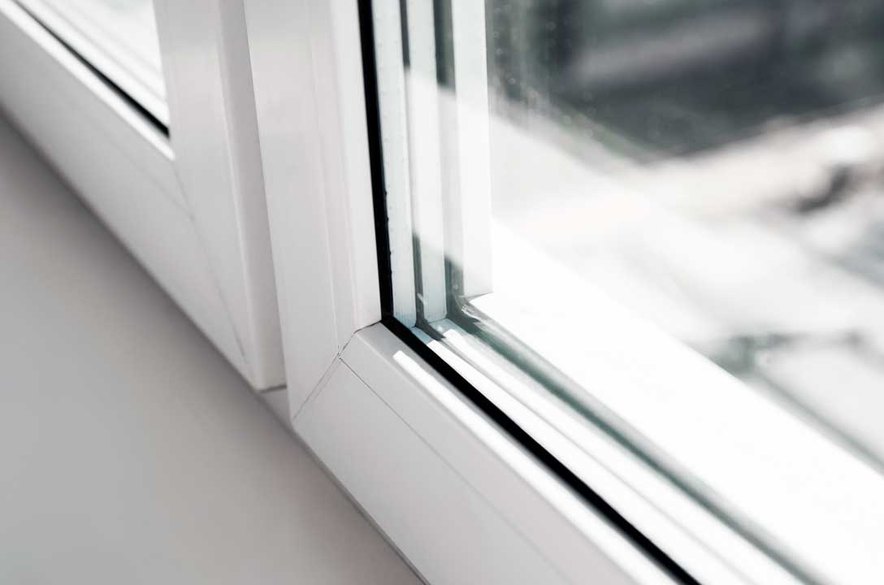 Cover Windows for Winter & Keep Cold Air from Coming Through
If you experience harsh weather, you should create a plan to prepare your house for sealing doors and windows for winter. Getting the regular maintenance and replacement of your windows will help you be at ease when everything freezes outside. The breezy house you just moved in could turn into a nightmare when winter hits. The best way to prepare your home for winter is to focus on replacing your old windows and insulating them. It will lower your energy cost while providing you the warm temperature you need.
Winterizing old windows is crucial. Homeowners are aware that the more windows they have in the house, the more heat they will be losing eventually by paying higher heating bills. Learn about the techniques to keep the cold air coming through your windows and find a permanent and safer solution for winter windows.
You should consider the following things to prepare your home for winter:
Examine and Replace Windows
Find the biggest leaks, rots, broken glass, or cracks in your windows. This will help you in fixing the worst problems. You can take professional help from our trained staff for inspection and maintenance. Winterizing old windows saves a huge amount of your utility bills. An energy audit can identify the possible leaks, however, simply going room to room on a windy day will help you in feeling drafts around the windows that need to be fixed. Prepare your home for winter by getting a temperature sensor to check for possible cracks and cold spots. Regular fixes will cost you more, of course.
Properly Insulate Windows
A long-term solution for windows insulation is secondary glazing. It is installed inside the window; the window panes in a frame. Buffer space is created between the window and the secondary glazing. This zone is without airflow. It provides great insulation to your winter window. Insulation panels are also very effective in improving thermal performance. An aluminum frame will be added on the interior side of the window to provide full coverage against chilly weather. Another practical approach towards insulating windows for winter is to use window film. An insulating barrier is created by window film between the interior of your home and the window.
One more excellent solution is to have removable magnetic window insulation especially if you tend to open windows a lot in winters. You can cover your winter window as desired.
Add Thermal Curtains to Your Windows
Heat will always escape from your old windows. Prepare your home for the winter with thermal curtains. A properly fitted curtain prevents heat from escaping. Heavy thermal lined window curtains are the best to prevent cold air from entering your home. The length can be according to your preference. It is the best way to cover windows for winter. You can open the curtains to cherish the view and change them in the summers. It is appropriate to hang the curtains very close to the winter window.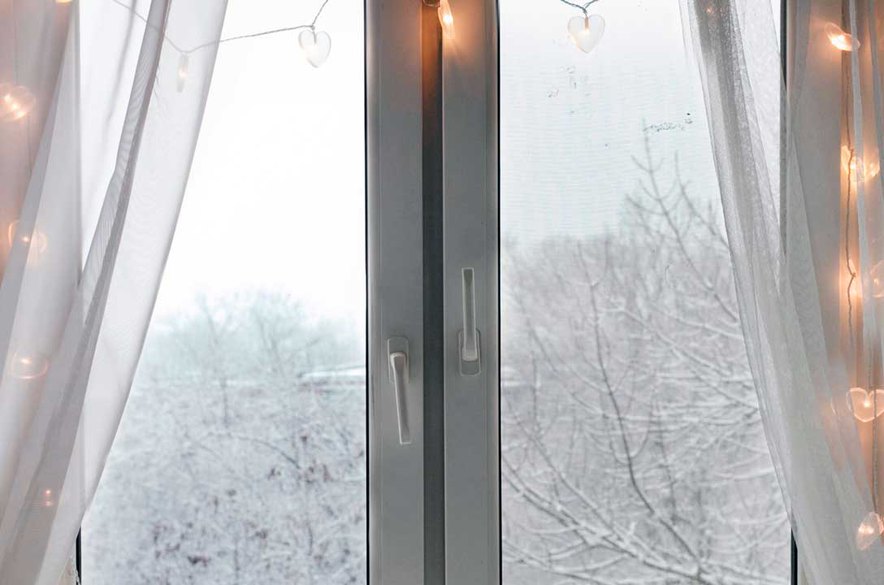 Get in Touch Today
Depending upon your heat loss, sometimes the best answer to all your problems is window replacement. Schedule an appointment with ACRE Windows and Doors for your windows and doors replacement. Prepare your home for winter and fix all the cracked windows to increase heating efficiency.
ACRE Windows and Doors provides services in the following areas:
Parsippany-Troy Hills
Ridgewood
Wayne
Pequannock Township
Pennsylvania
New Jersey
Delaware
We are more than driven to prepare your home for the winter and we ensure that your winter windows are up to the mark. Get in touch with us today to experience our unparalleled services. The quality is guaranteed.