Are you in the market to purchase a new door or need to replace an existing one? We know that choosing the right standard door size can be overwhelming considering there are so many door sizes and configurations available. It makes it hard to figure out what will fit your home or business best.
Despite being known for our Andersen replacement windows, we at ACRE are also experts in all things door installations. To help you out, we've created this handy guide with all the information you need about standard door dimensions so you can find the right one for your needs and enjoy your new doorway in no time! 
Ask the Experts: How To Measure A Door For Replacement?
The average door size in the United States is 28 inches tall by 80 inches wide. Still, you may come across several standard door sizes and different companies who use unique door measurements.  
Looking to replace a door but don't know how to take its measurements? Here is how:
Measure the width of the door opening at the widest point. 
Measure the height of the door opening from the top of the opening to the bottom. 
If you measure for a new door, add two inches to the width and height measurements. This will give you enough room to install and trim the door. 
Once you have your numbers down, you can shop for doors online or in person at your local home improvement store.
What are the Different Types of Doors?
Now that you know how to take door measurements. Let's look at the different types of doors in the market.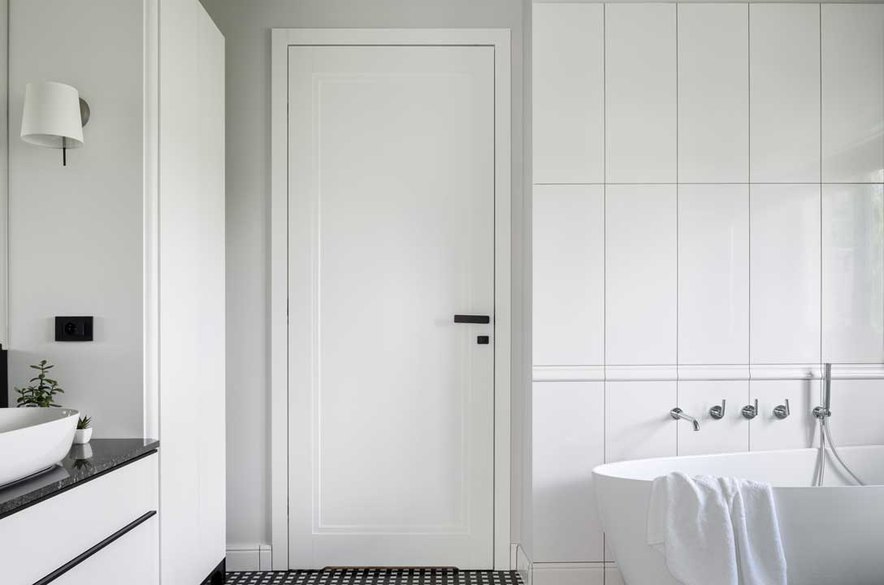 Interior Door
An interior door is used to separate two rooms or provide privacy. The standard door measurements of an interior door are 80 inches by 36 inches. And the typical door width should be at least 24 inches, while the height should be 80 inches.
Exterior Door
An exterior door is a door that leads from the outside of your home to the inside. The most common exterior door size is 3 feet wide and 6 feet 8 inches tall. However, there are also slightly smaller doors called 2/3 doors, which are 2 feet 6 inches wide and 6 feet 8 inches tall. 
French Door
French doors are typically used as exterior doors leading to a patio or deck but can also be used as interior doors between two rooms.
The standard door dimensions for a French door are 80 inches by 36 inches, but smaller and larger sizes are available. When measuring for a French door, it's important to account for the space needed for the door to swing open and any trim or molding around it.
Sliding Glass Door
Sliding glass doors are commonly used as a patio or entryways to a home or office. The standard door measurements for a sliding glass door are 80 inches by 36 inches. However, many different sizes are available, so it is important to measure the opening before purchasing a door.
Closet Door
Closet doors come in various sizes, but the most common size is 30 inches by 80 inches. Other popular sizes include 28 inches by 80 inches and 32 inches by 80 inches.
Garage Door
A garage door is a door that opens either manually or by an electric motor, and it is typically found in the front of a garage. A standard garage door dimensions are usually 7 feet tall and 6 feet wide, but some doors are 8 feet tall and 7 feet wide.
Commercial Door
These doors are typically larger and heavier than residential ones and often have different hardware, such as panic bars. The standard size for a commercial door is 36 inches wide by 80 inches tall, but many other sizes are available.
Table Outlining the Different Door Sizes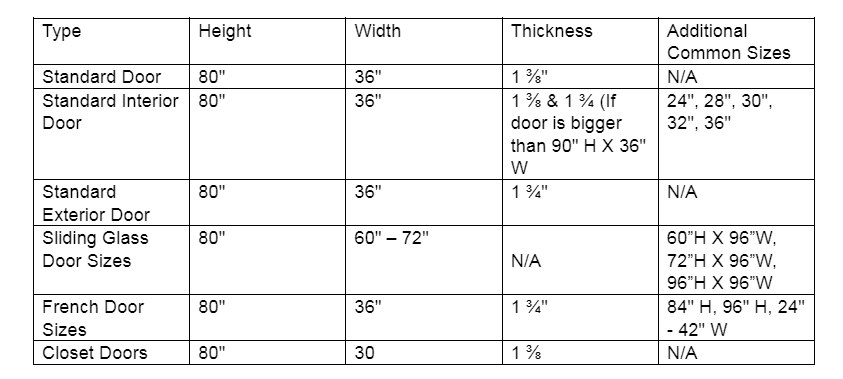 How Tall Is a Door?
What is standard door height? The typical standard door height in most American households is 80 inches, or 6 feet 7 inches. 
Most interior doors are between 24 and 36 inches wide, and the most common size is 30 inches wide. If you have a taller door, it is usually considered oversized and will require a different installation process. 
Finding the Standard Door Width
Most doors are 36 inches or 3 feet in width. This measurement is important because it will dictate the door opening size, which is the space you will enter and exit the room from. The typical door width is also important because it will also determine the size of the door jamb, which is the piece of wood that attaches the door to the wall.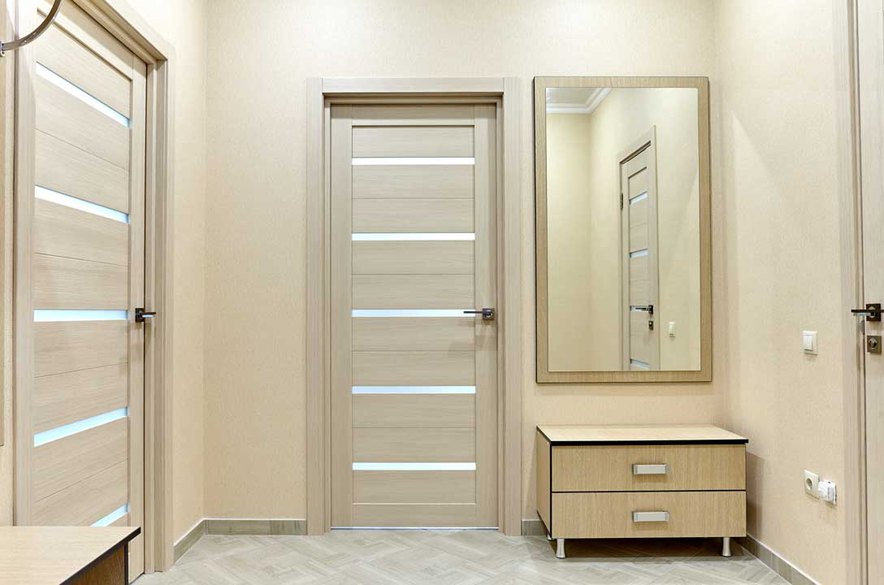 Door Jamb
A door jamb is a frame around a door. It is usually made of wood or metal and has three parts: two vertical side jambs and a flat head jamb. The standard size of a door jamb is 4 9/16 inches wide by 6 9/16 inches tall.
Door Frame
A door frame is a structure that supports a door in its opening. It typically consists of two vertical jambs and a horizontal lintel or head jamb. The standard size for a door frame is 80 inches by 36 inches, with the rough opening slightly larger at 82 inches by 38 inches.
This standard size can vary depending on how tall are standard doors, the type of door, as well as the specific measurements of your home.
It Doesn't Have to Be Stressful: Get in Touch Today
Don't get too caught up in the numbers. The most important thing for you is to find a door that fits your needs and budget. With a little research, you're sure to find the perfect door for your home.
But remember: you don't have to do this alone! You can always ask the experts at ACRE Windows and Doors for help with standard door width.
ACRE offers services to the residents of:
Parsippany-Troy Hills
Ridgewood
Wayne
Pequannock Township -NJ
Pennsylvania
New Jersey
Delaware
For more information on ACRE Windows and Doors, you can contact us via our contact form or give us a call at 267-281-1717.