Patio doors can improve the overall look of your home by creating a better ambiance and seamlessly connect your outdoors to the inner living space of your home. Choosing the best patio doors is important because it is one of the most significant investments you'll make when designing your deck, porch, or backyard area.
Among the various patio door options, Andersen Doors and Windows are considered the best choice due to their energy-efficient and sturdy design. If you are looking to upgrade the look of your patio, you can also choose Andersen replacement windows.
The 2 Main Types of Patio Doors
There are so many different types of patio doors to choose from… The possibilities are countless. Whether you want a particular price or style or you plan to design the exterior part of the home like the backyard door, you are sure to find the best fit for your home.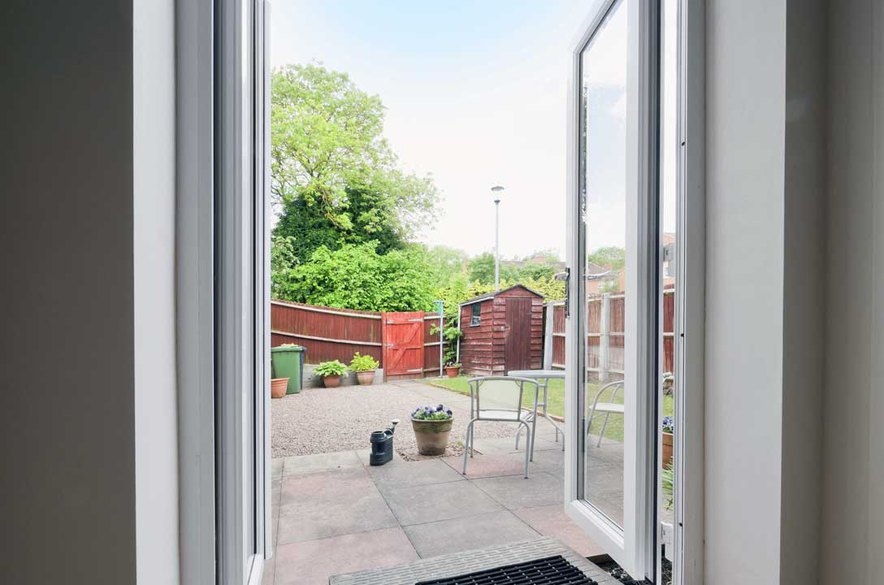 The main two types of patio doors are:
Hinged Patio Doors
They open and close by swinging the doors in and out. This type of door ends up taking more space on your patio. Hence, the choice is dependent on the available space.
Sliding Patio Doors
They are known for their functionality and usability as they are wider in size, thereby providing better ease of access.
Choosing the Right Backyard Door
So, how do you decide what is the best sliding patio door? Here are 3 tips to help make your choice easier.
Select The Design That Meets Your Needs
To get the right feel of the patio door, you need to estimate the space you have on the inside and outside. You can do this with the help of a measuring tape. The standard-size patio door is approximately around 2,090 mm (6 ft 8") in height and around 1,790 mm (5 ft 8") in width. If you are looking for other different dimensions of sliding patio doors, you can always opt for custom ones.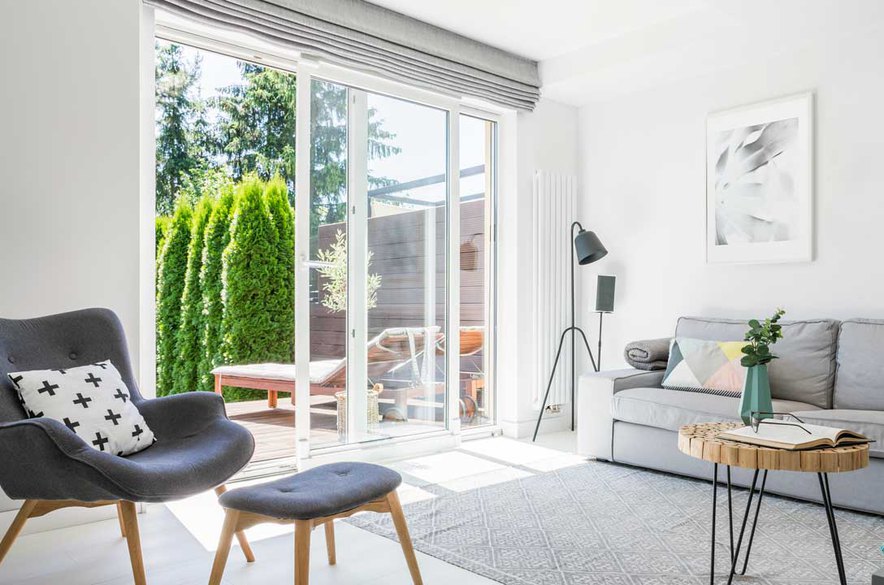 Depending on the size, there is a wide array of designs to choose from, such as double-pane patio doors or triple-pane sliding glass doors, etc.
Invest In A Good Door Frame Material
Choosing the right door frame material can be confusing as there are many patio door options such as wood, steel, fiberglass, vinyl, aluminum, etc. It all boils down to your particular needs. For instance, the type of door frame material you choose should resonate with your home's architecture, style, or aesthetics. Additionally, durability is also an important factor to consider while buying patio doors.
Here is a brief pros and cons list of the different door frame materials.
Wood: If you are looking for a more traditional or classic look, you can go for wooden frames. But bear in mind that this material is expensive and more prone to damage due to moisture.
Steel: It is sturdy and less expensive than wood, but it can rust if the paint starts to peel off.
Fiberglass: It resembles the look and feel of wooden door frame material, but it is, in fact, made of glass. Additionally, it is far easier to maintain than wood.
Vinyl: Being a plastic-based material, it is cost-efficient and durable and requires minimal upkeep.
Aluminum: Factors such as durability and its resistance against moisture make it a good choice. But they can appear to be not too aesthetically pleasing to look at.
The main reason why single pane patio doors are not that common anymore is because they do a poor job of protecting you against the weather. If you want a weatherproof patio door, opt for multiple glass panes such as double or triple panes. These insulate your homes against heat, cold and also have an added advantage in limiting outdoor noise. Additionally, they also regulate and maintain the temperature inside the house by limiting the outdoor air from getting in. When buying patio doors, remember to keep in mind the weather conditions in your location. If you live in a particularly cold place with extremely low temperatures, then a triple pane sliding glass door is a good option.
For More Details, Get in Touch with ACRE Windows and Doors
Picking the right kind of patio door can truly elevate your home. It can transform the way you look at it and enhance your living experience. If you are looking for a new patio door or have any questions, please don't hesitate to reach out to ACRE Windows and Doors.