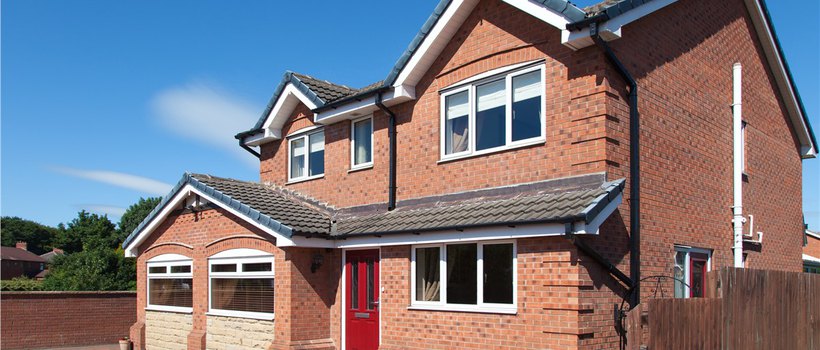 Sale: $1,500 Rebate, 0% Financing. Get your free estimate today!
Horsham Energy Efficient Windows
Horsham Energy Efficient Windows
It's no secret that energy costs are steadily on the rise. If you're looking for a way to save money by lowering your heating and cooling bills, ACRE windows has a solution for you! We offer the most effective energy efficient windows in Horsham that are guaranteed to save your family energy and money.
Energy Efficient Windows in Horsham
If you find that your energy bills are slowly creeping up, it may be time to replace your windows with top-quality Horsham energy efficient windows. Here at ACRE, we are concerned about our customers and don't want to see your hard-earned money go to waste. That's why our highly trained team of experts are here to walk you through the ACRE replacement windows process. Our pros are there for you every step of the way, from finding the best Horsham replacement energy efficient windows to meet your home's needs to ensuring a quick installation process.
ACRE is a certified Horsham energy efficient window company that offers a variety of products including:
Anderson Replacement Windows: Our energy efficient windows are low-maintenance and budget friendly, meaning less work for you and your wallet. The Andersen windows we offer come in a variety of styles including Andersen's 400 Series, 400 Series Woodwright, A Series and E-Series/Eagle.
Vinyl Replacement Windows: We offer vinyl windows that are cost-effective, durable, and energy efficient. Our skilled team is experienced in installing a variety of vinyl replacement windows including Silver Line by Andersen and ACRE's Energy Pro brand.
Simple & Hassle-Free Installation
Let our window installation professionals work with you to realize your vision for your Horsham windows replacement project. We know how busy life can be sometimes, which is why we always accommodate your schedule and requests when installing our energy efficient windows into your home. Our goal is to provide you with a simple and quick window installation that will save you time and money.
Don't waste another penny! Let our experts install energy efficient windows in your home to save you money. Call ACRE windows today or fill out our online form to request a free estimate!
Why Choose ACRE Windows & Doors
100 Years Experience

ACRE Industry Pros have over 100 years of combined experience

Certified Installation

Professional installation from an Andersen Certified Installer

Energy Efficient

Every window we offer meets or exceeds a strict ENERGY STAR standard