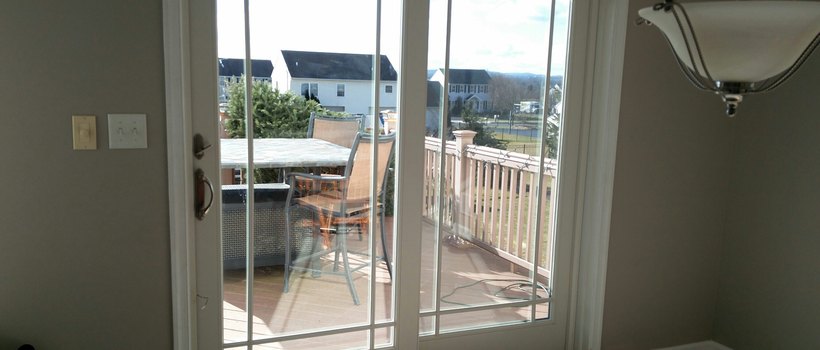 Sale: $1,500 Rebate, 0% Financing. Get your free estimate today!
Sliding Patio Doors
We carry a variety of Andersen® sliding patio doors and attractive, economical vinyl sliding doors that will make your home safer, more beautiful and energy efficient. ACRE serves customers across Pennsylvania, Delaware and New Jersey, and can complete most installations in only 1-2 days!
Andersen® offers a variety of patio door lines to match your sizing, shape and configuration needs. No matter the product line, Andersen's solid wood construction ensures the door's strength and longevity and provides a multitude of design options can match any home décor. Each Andersen® door product line has its own unique features, so explore below to find the door that is right for you.
Vinyl is another option for installation of sliding doors in Philadelphia. We offer two door vinyl options that can be customized to fit your needs and budget. First is the 5800 Series Silver Line® by Andersen®, which offers a sturdy, elegant and energy efficient design. Engineered to eliminate drafts and slide smoothly, this door is ideal for your home. Second is the super customizable ACRE Energy Pro™ Vinyl Slider with over 25 color options and the ability to upgrade to super energy efficient triple-pane glass.
CALL FOR YOUR FREE ESTIMATE TODAY: 888-737-5223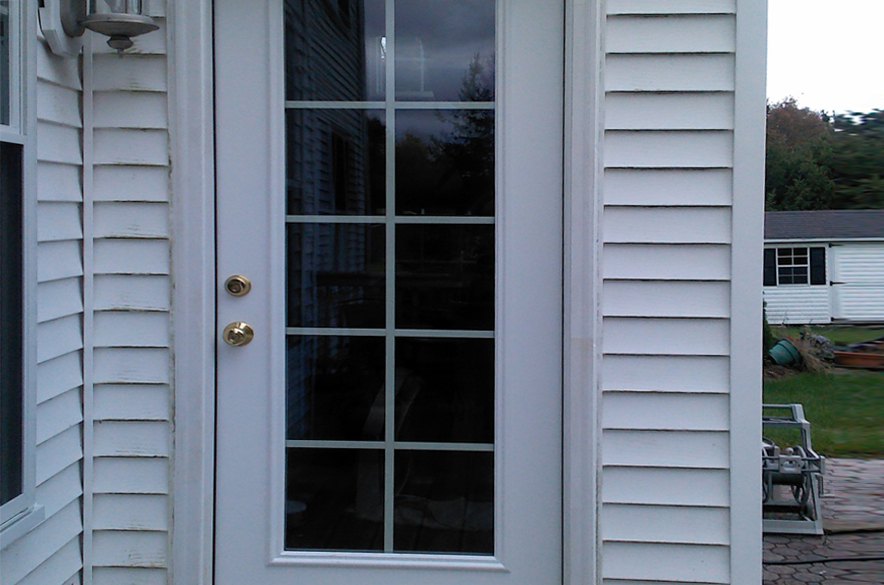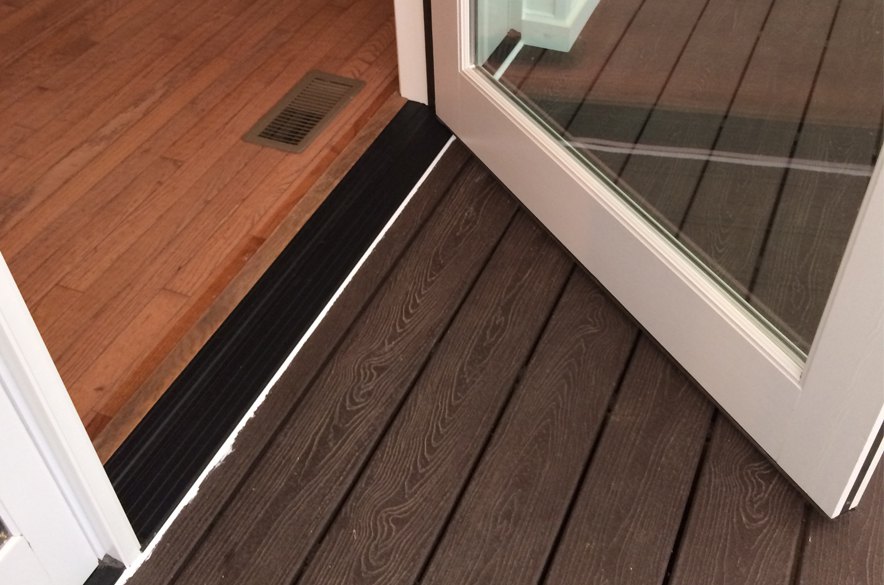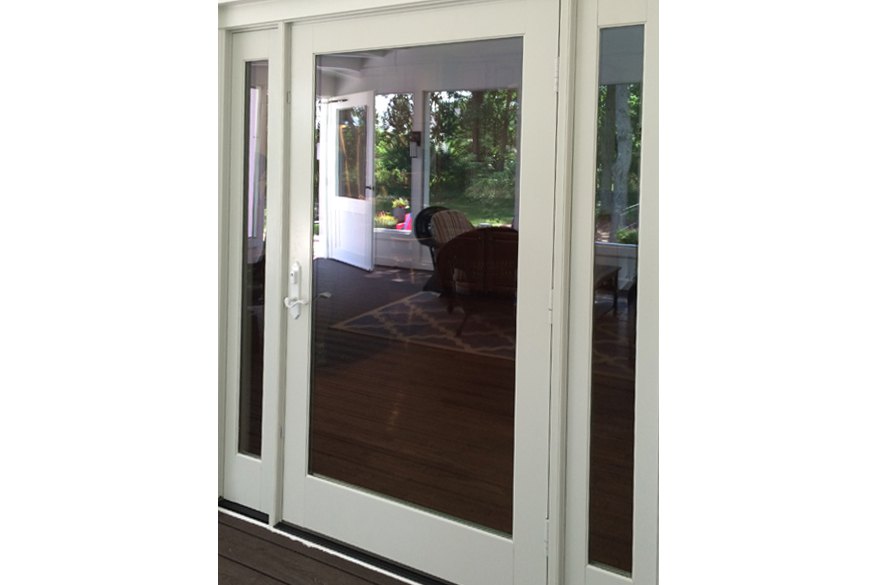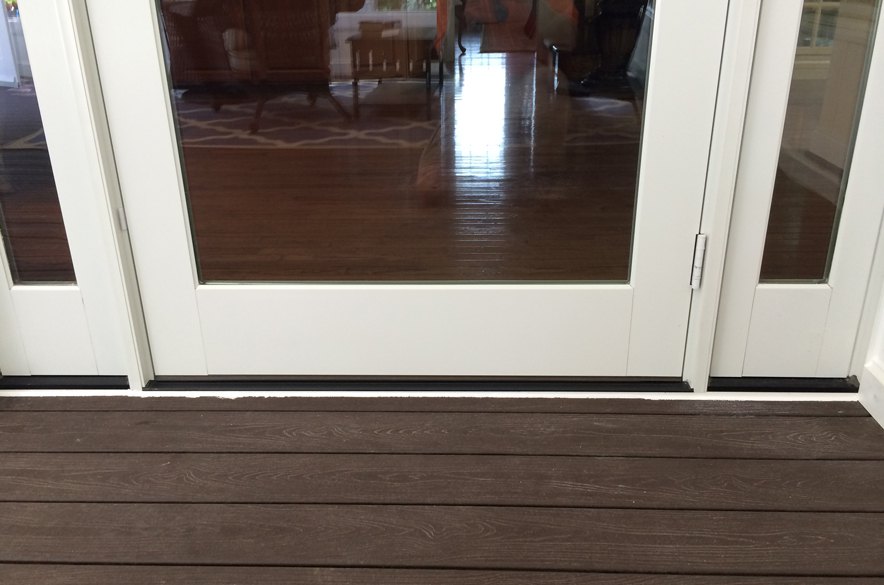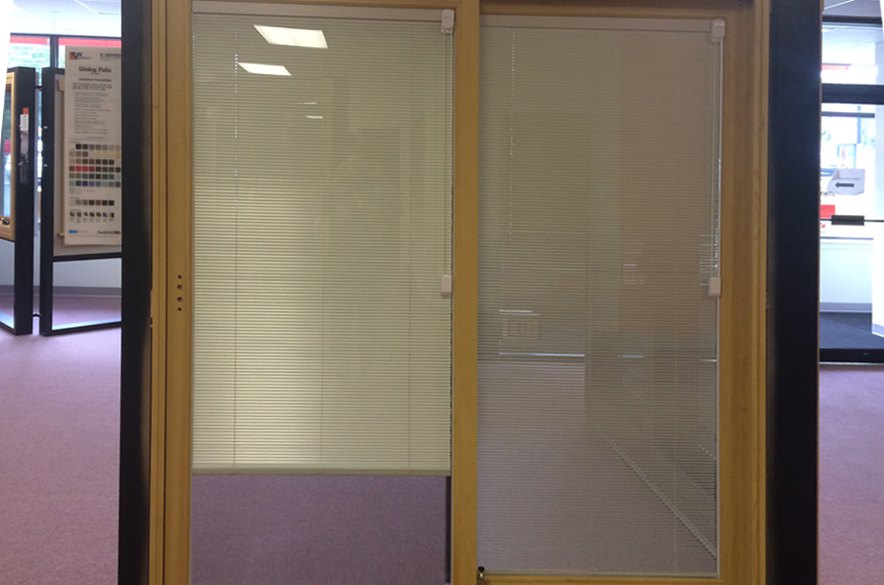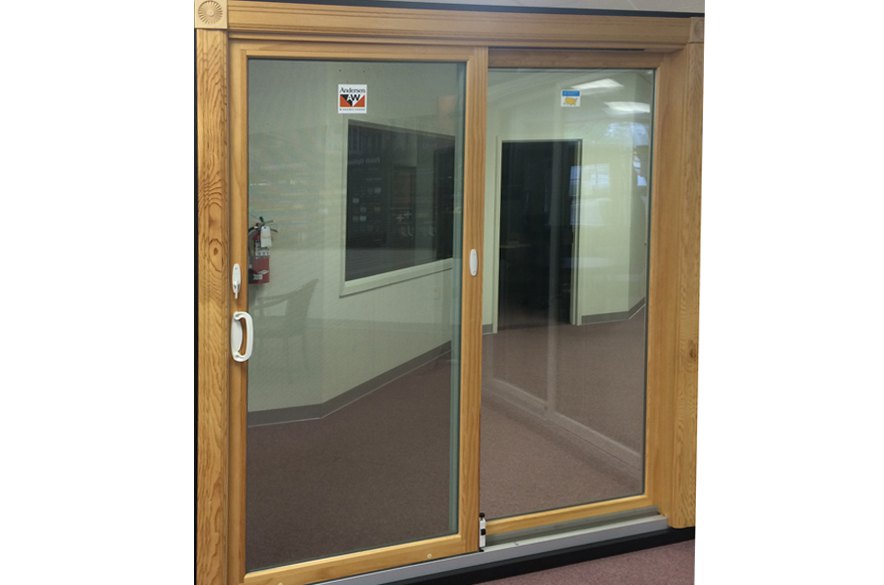 Whatever your needs for Philadelphia sliding patio doors are, ACRE is the company that will provide you with an efficient, professional and courteous installation. We give each customer a personal InstaTrack™ login, making it possible to monitor our progress 24/7 online. Don't delay any longer - request a free estimate online or call us at 888-REPLACE to get started now!
Featured Product Lines:
100 Series Fibrex Gliding Patio Door

Composite Patio Door, made of 100% Fibrex composite material
Two Panel Door: One gliding panel and one stationary panel
Available in six exterior colors and two matte interior finishes
Budget & Environmentally Friendly
Two Hardware Styles Available
Sidelights & Transoms Available
Narrow style & rails for maximum glass
Adjustable ball bearing rollers for easy operation
Multi-point locking system
Wireless open/closed sensors for remote monitoring available

400 Series Gliding Patio Door

Best-Selling Custom Replacement Patio Door
Styled after a traditional French Door
Comes in 4 exterior colors, 3 interior wood colors and 2 interior finish options
Energy efficient
Solid wood construction
Easy glide technology; ball-bearing rollers allow for smooth, efficient, durable operation
Designed to save you space
Many design options and optional accessories
Can fit any size, available in two and four panel designs

200 Series Narroline Patio Door

Features a contemporary/modern design
Comes in four exterior colors with a pine wood interior and natural finish
Solid Wood Construction
Offers the most glass of any sliding door
Easy Glide Technology
Reach-Out Locking System, Auxiliary Foot Locks Available on request

200 Series Perma-Shield Patio Door

Contemporary styling
Available in 4 colors, matching exterior and interior, and 3 finish options
Solid permacladed wood door
Custom Grid Options
Vinyl Surfaces allow for Low maintenance
Easy Glide Technology
Reach-Out Locking System, Auxiliary Foot Locks Available on request

A Series Sliding Patio Door

Super Custom, Highest Quality Sliding Door
Styled as a French Door
Comes in 11 exterior colors, 3 interior wood color options and 10 interior finish options
Solid wood construction
Easy gliding
Energy efficient
Superior construction
Two or Four Panel Configurations available to fit any space

5800 Series Silver Line® by Andersen®

Simple design blends with any décor
Available in white and almond
Designed with durable rollers for smooth and efficient operation
Fusion-welded, heavy duty vinyl frame and panels for a sturdy and durable door
Interlocking panels create a weathertight seal against drafts
Multiple grill options
Available in 2-Panel Sliding Patio Door, Side Lite, and Transom configurations
Fully assembled for fast and easy installation
A multi-point lock operates from a single lever for easy and secure locking
ENERGY STAR® compliant

ACRE Energy Pro™ Vinyl Slider

ENERGY STAR® qualified with optional triple pane krypton-filled glass package
Standard and custom sizes to fit any opening
Six interior color options, over 20 exterior color and finish options
Integral fin frame and screen track
Snap fit sash interlock for faster, easier set up
Color matched dual durometer glazing
Steep slope sill design for improved drainage
Heavy extruded aluminum screen system with advanced roller system and fiberglass mesh
Available with BetterGrain™ premium woodgrain finish
Multiple hardware and grid options available
Call 888-737-5223 now to register for your $1,500 rebate!