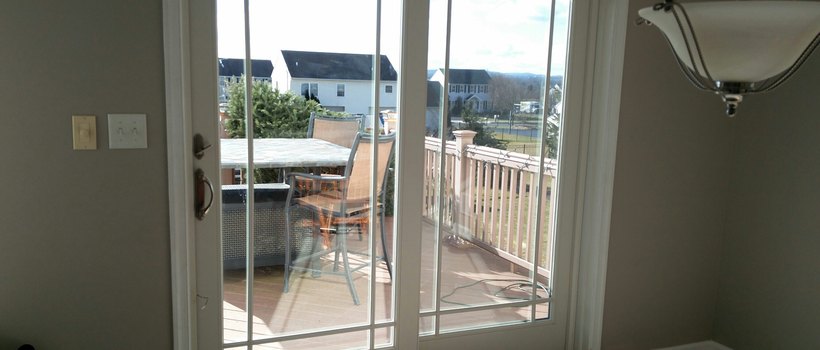 Sale: $1,500 Rebate, 0% Financing. Get your free estimate today!
Sliding Glass Doors Replacement in New Jersey
Sliding Glass Doors Replacement in New Jersey
If you're in the market for replacement doors, you'll love the variety of options we have to offer. We stock several sliding glass doors, including Andersen® patio doors and beautiful yet affordable vinyl sliding doors. Our exterior sliding glass doors don't only make your home more ethically pleasing; they also make it safer and more energy-efficient. We can carry out most installations in a day or two, so reach out to us if you're looking for high-quality sliding patio doors for sale. 
We Can Supply Exactly What You Need
Whether you're on a budget or willing to splurge on your new doors, we have the product for you. Andersen® manufactures several lines, and you're sure to find an option that you like regardless of the size, shape, or configuration you have in mind. Andersen® is known for its strong, solid wooden doors that last a long time, and you can choose from a myriad of design options. Since each product line has unique features, we invite you to peruse all the available large sliding glass doors or double sliding patio doors.
If you'd rather not have a wooden door, you can opt for vinyl. We have two options that can be tailored to your preferences. The 5800 Series Silver Line® by Andersen® is designed to block drafts and move smoothly. It is elegant yet sturdy and offers high energy efficiency. You can also get the ACRE Energy Pro™ Vinyl Slider, which is available in more than 25 colors. It can be upgraded to triple-pane glass for improved energy efficiency.
Contact ACRE Windows and Doors Today! 
Choose ACRE if you need Andersen®  sliding patio doors for your home. We can access our efficient and courteous installation services in Pennsylvania and Delaware as well as the New Jersey locations of:
Parsippany-Troy Hills
Ridgewood
Wayne
Pequannock Township
Contact us at 888-REPLACE or request a free estimate online and find out the Andersen® sliding patio doors prices.