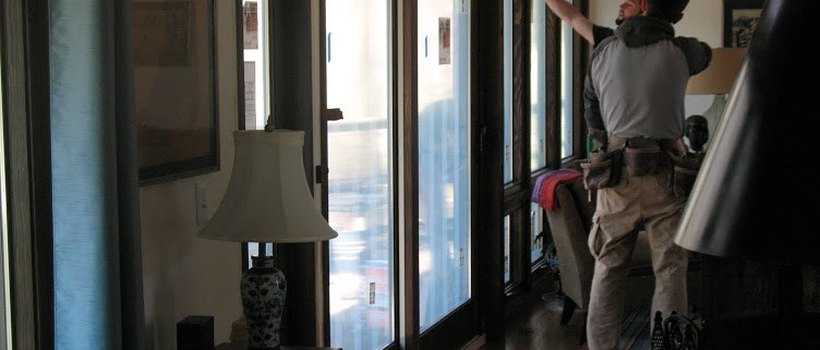 Sale: $1,500 Rebate, 0% Financing. Get your free estimate today!
French Door Installation
Installing new French Doors is a great way to bring light and sophistication to virtually any room in your Philadelphia home. And for the most comprehensive selection of new French doors, ACRE Windows has a wide selection of Andersen French doors to choose from. Once you've selected the right doors for your home, the ACRE French door installation team will come to your home at a time and date that works with your schedule.
You can rest assured that ACRE is an Andersen Certified Installer, which means that our staff members are specifically trained to install Andersen products correctly. All Andersen products also come with a warranty, ensuring you can enjoy them, worry-free, for years to come. Our highly-trained staff has more than 100 years of combined French door installation experience, so you can have peace-of-mind that your products will be installed with the same care and attention that you've come to expect from ACRE.
CALL FOR YOUR FREE ESTIMATE TODAY: 888-737-5223
To begin the French door installation process, our team will remove your old doors and haul them away. From there, we will double check that all products are correct and all measurements and door openings are prepared to the right dimensions and specifications. We then install your new Andersen French doors and securely seal them into their openings to ensure that they are as energy-efficient and secure as possible. Our team also adheres to the following guidelines during every door installation project:
Our installation teams will arrive on time and ready to work
Our installers will be courteous and do the best job possible for all customers
Lay drop cloths around all work areas and entrances to your home
Install all Andersen® Windows & Doors, Silver Line® Windows, ACRE Energy Pro™ Products, Therma-Tru products according to stringent factory specifications
Carefully remove all debris from your home and safely dispose of it
Clean all work areas thoroughly
Perform a "tour" of the project with you to make sure you are COMPLETELY SATISFIED and instruct you on the features, functions, and proper care
For all of your replacement door and installation needs for your Philadelphia home, count on ACRE Windows! We are the premier choice for beautiful, energy-efficient French doors by Andersen that are made and installed for lasting quality. Call us today for more information or fill out our quick form to receive your free estimate!
Call 888-737-5223 now to register for your $1,500 rebate!