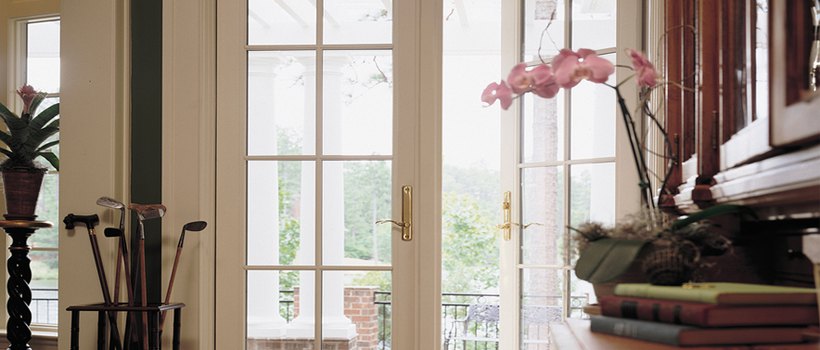 Sale: $1,500 Rebate, 0% Financing. Get your free estimate today!
French Doors for Sale in Pennsylvania and New Jersey
French Doors for Sale in Pennsylvania and New Jersey
French doors are an excellent investment. Not only are they easy to use, but they're aesthetically pleasing and energy-efficient. If you're in the market for replacement doors, Andersen® doors are a great choice. ACRE Windows & Doors is an Andersen Certified Installer with more than a century of combined experience in providing homeowners with long-lasting solutions.
We Offer French Doors You'll Love
The exterior French doors we carry are of high quality and available in a range of styles. They can also be customized to suit your preferences. We install sliding French doors as well as hinged French doors that swing in or out. These doors are very low-maintenance and they have sophisticated locking systems that provide added security. Depending on which series you choose, you'll have the opportunity to choose from several interior and exterior finishes.
Get in Touch with ACRE Windows & Doors to Learn More
If you're intrigued by Andersen® French doors and you want to know if they're right for your home, reach out to our team of friendly, experienced professionals today. We'll answer all your questions and help you to choose the best products. We'll also provide a free estimate of the cost of Andersen® French doors. Our company serves:
Parsippany-Troy Hills, NJ
Ridgewood, NJ
Wayne, NJ
Pequannock Township, NJ
Pennsylvania
Delaware
We install French doors quickly and efficiently, so call us today to get started!