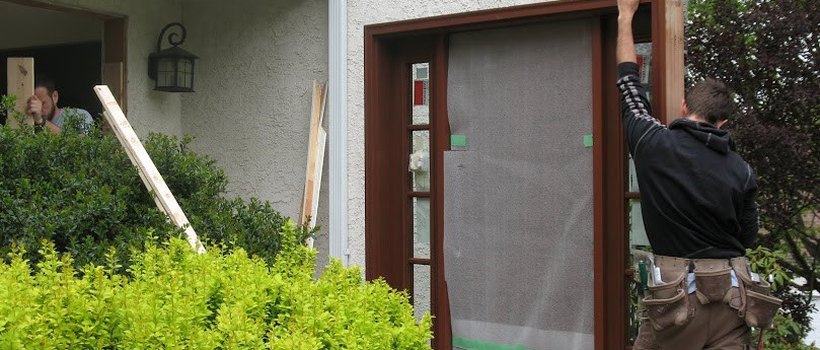 Sale: $1,500 Rebate, 0% Financing. Get your free estimate today!
Full Frame Installation
To ensure the security of your home and the beauty of your new entry door, interior door, or exterior door, you need professional installers with the experience and expertise for perfectly fit full frame installation. Our installation company has spent over 100 years perfecting our methods and training our experts so your Philadelphia door not only looks great in your home, but will remain insulated and secure no matter what weather conditions come your way. Our ACRE installers are Andersen Certified meaning we have the training and dedication to complete any full frame install.
CALL FOR YOUR FREE ESTIMATE TODAY: 888-737-5223
Our full frame installation company provides a comprehensive solution for any home's needs. This includes disposal of your old doors, making precise measurements of your current frame, and fabrication of your new frame to be styled precisely how you want it. This means that no matter what design you're looking for, our professionals will create a snug and beautiful full door frame that uniquely fits your home. Our professionals are committed to your satisfaction, this means even taking the time to address any questions or concerns you may have.
Our ACRE door installers are experienced and certified, promising to follow these guidelines:
Our installation teams will arrive on time and ready to work
Our installers will be courteous and do the best job possible for all customers
Lay drop cloths around all work areas and entrances to your home
Carefully remove all debris from your home and safely dispose of it
Clean all work areas thoroughly
Perform a "tour" of the project with you to make sure you are COMPLETELY SATISFIED and instruct you on the features, functions, and proper care
Our full frame certified installers do their utmost to ensure that your ACRE doors are created to fit not only your home's style but your lifestyle as well. Whether you need energy-efficient options or thermal doors, we can meet your needs. Call us to learn more about our full frame installation services or fill out our online form to request your free, no obligation estimate today.
Call 888-737-5223 now to register for your $1,500 rebate!