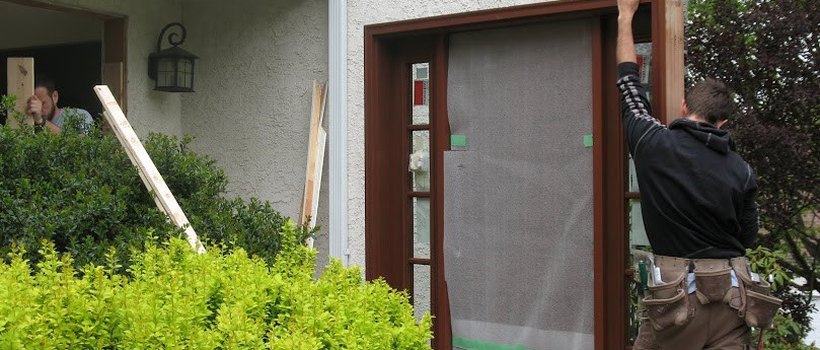 Sale: $1,500 Rebate, 0% Financing. Get your free estimate today!
Full-Frame Window Installation For Your Property
Full-Frame Window Installation For Your Property
Professional installers with the knowledge and expertise for properly fit full-frame window installation ensure the security of your house and the attractiveness of your new entrance door, interior, or exterior door. Our installation business has spent over a century developing our processes and training our professionals to ensure that your Philadelphia replacement windows not only look excellent in your house but also remain insulated and safe regardless of the weather for years to come. 
Our ACRE installers are Andersen Certified, which means they have the knowledge and commitment to execute your full-frame window installation.
What Our Full-Frame Window Installation Involves
Our full frame-window installation firm delivers a complete solution for your home. This involves removing your existing windows, taking precise measurements of your present frame, and customizing your new frame to your exact specifications. No matter what style you like, our team will build a tight, attractive complete window frame tailored to your property. Our experts are dedicated to your complete satisfaction, which includes taking the time to answer any questions or issues you may have. 
Our trained ACRE full-frame window installers promise to adhere to the following guidelines:
Our installation crews will come there on time and prepared to get to work
For all customers, our installers will be courteous and execute the finest work possible when it comes to your full-frame window installation
Place drop cloths around all work locations and house entrances
Remove any rubbish from your house with care and dispose of it properly
Clean all work locations inside and out once the full-frame window installation is complete.
Reach Out to Our Team
Our full-frame window installers do all possible to guarantee that your ACRE windows match not just the aesthetic of your house, but also your lifestyle. Whether you need energy-efficient solutions or thermal doors, we will go above and beyond to satisfy your demands. To learn more about our full-frame window installation services, give us a call or fill out our online form and get a free, no-obligation quote now.
NOW IS THE TIME TO REGISTER FOR YOUR $1,500 REBATE BY CALLING 888-737-5223!