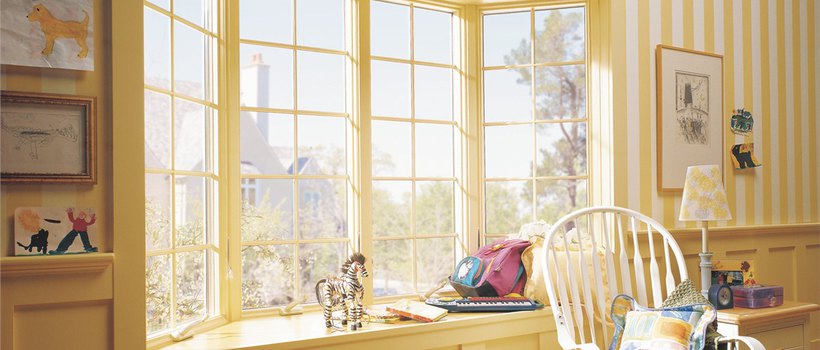 Sale: $1,500 Rebate, 0% Financing. Get your free estimate today!
Beautiful Replacement Windows for Your New Jersey or Pennsylvania Home
If you are searching for Andersen replacement windows, you have come to the right place. Whether your current windows leak in the rain or rattle in the wind, we offer affordable replacement windows that can offer your home an upgrade. Installing replacement windows can help you reduce your energy bills by keeping the extreme temperatures of the outdoors out of your home.
ACRE Windows serves the Parsippany-Troy Hills, Ridgewood, Wayne, and Pequannock Township, NJ areas. We also serve Pennsylvania, New Jersey, and Delaware. Our specialists have more than 100 years of combined experience with replacing windows. Our replacement windows are durable and designed to last. We have showrooms in Metuchen, NJ, Montgomeryville, PA, and Horsham, PA, where you can view our wide selection of door and window products.
What Types of Replacement Windows Do We Offer?
We are committed to guaranteeing your satisfaction with the entire process and end result. Our goal is to provide the highest-quality products that we can. We offer many types of replacement windows, no matter what color you are looking for. We know that the best replacement windows for you will vary, which is why we have so many color, size, and design options. We offer vinyl, different types of wood, and composite windows. This means that no matter what your budget is, we can help you find the perfect window for your home. We will also work with you to help you customize your selection of windows for your home.
The types of replacement windows we stock include our ACRE Energy Pro™ brand as well as Andersen windows. The window replacement cost is very affordable, no matter what your budget is. You will also save more money on your heating and cooling costs.
Best Replacement Windows Near Me
Stop asking, "Where can I find replacement windows near me?" Our skilled and knowledgeable professionals at ACRE have valuable experience to ensure that your windows will be properly installed. We have installed more than 20,000 windows in Parsippany-Troy Hills, New Jersey, Pennsylvania and Delaware.
If you are looking for custom window replacement companies, you have come to the right place. Our managers will work with you carefully to make sure that your project gets completed on time. We will work with your schedule so the entire process, from start to finish, will be as easy as possible for you. That way, you can stop asking, "What are some good replacement windows near me?" You can also stay on track easily. We will give you a personal InstaTrack™ login that will allow you to view your project's status from start to finish.
Stop searching "best window replacement companies near me" and choose ACRE Windows today. Give us a call at 888-REPLACE so you can get started with your new windows today!
CALL 888-737-5223 NOW and get a $1,500 REBATE! 
Why Choose ACRE Windows & Doors
100 Years Experience

ACRE Industry Pros have over 100 years of combined experience

Certified Installation

Professional installation from an Andersen Certified Installer

Energy Efficient

Every window we offer meets or exceeds a strict ENERGY STAR standard