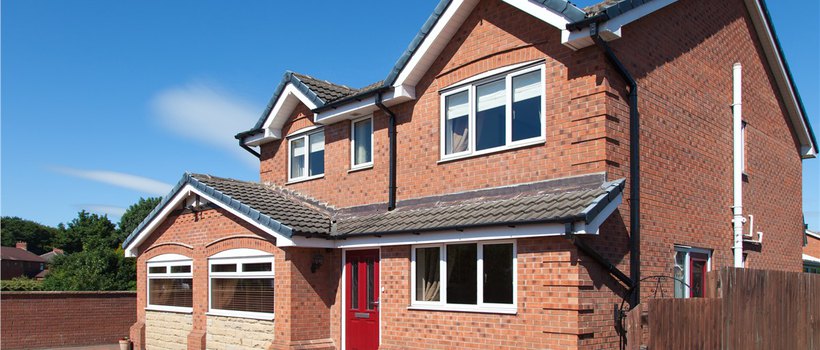 Sale: $1,500 Rebate, 0% Financing. Get your free estimate today!
Upgrade Your Home with Andersen Energy-Efficient Windows
Upgrade Your Home with Andersen Energy-Efficient Windows
If you are looking for replacement windows, ACRE is ready to install energy-efficient windows to make your Philadelphia, New Jersey, Delaware, or Pennsylvania home more comfortable. Our company is proud to be an Andersen Certified Installer, meaning that our technicians have the know-how and top-performing tools to replace all the windows in your home in just 1-2 days!
The quality of Andersen energy-efficient windows and our workmanship is proven by the +20,000 windows we have installed so far all over the Tri-State area. From small houses to large apartment buildings, the energy-efficient windows stand proof to the fact that you cannot make a better choice for your home!
Discover the Benefits of Energy Efficient Windows
ACRE is ready to help you choose the ideal model with all the benefits of energy-efficient windows you are looking for. Our range of windows includes:
Andersen Replacement Windows, which are energy efficient and low maintenance, designed to fit various home décor styles. You may choose between Andersen's 400 Series, 400 Series Woodwright, A-Series, and E-Series/Eagle;
Fibrex® Composite Replacement Windows. This range features the Andersen 100 Series Windows made of the revolutionary Fibrex® composite material;
Vinyl Replacement Windows. Recommended if you are looking for cost-effective energy-efficient windows. You can choose between Andersen Silver Line and our ACRE Energy PRO™ brand.
Your Number One Provider of Energy-Efficient Windows for Sale
At ACRE, your convenience is our top priority. We will adjust to your schedule and complete the installation of the energy-efficient windows in the shortest possible time. You can always check on the progress of your order and installation at any hour by logging into our online InstaTrack™ system.
Don't wait any longer! The best energy-efficient windows professionally installed by ACRE are available all over our service area:
Parsippany – Troy Hills, Ridgewood, Wayne, Pequannock Township, NJ
Pennsylvania
New Jersey
Delaware
Call us now to enjoy our special $1,500 rebate: 888-737-5223!