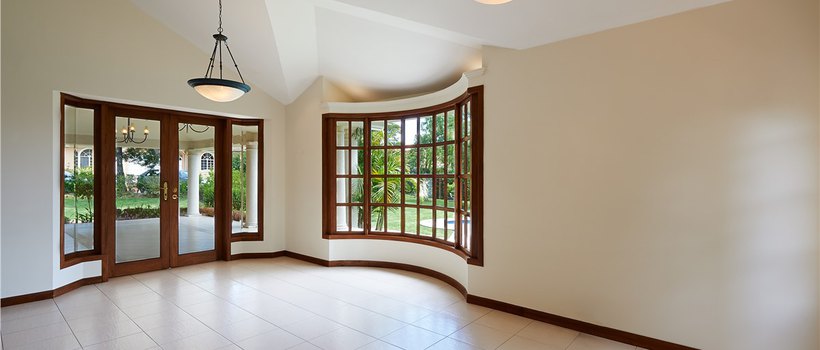 Sale: $1,500 Rebate, 0% Financing. Get your free estimate today!
Wood Windows
Do you want your home to have the look and feel of a rustic log cabin? Is your home's insulation in need of an upgrade? It may be time for you to consider installing replacement wood windows from Andersen. Offering many different possibilities for design and customization, our Philadelphia wood windows are not only stylish, they'll also keep your home warm during the harsh winters. Additionally, our frames are extremely durable and low maintenance so you won't need to worry about patching them up or re-staining them. Completely resistant to the harsh elements of the outdoors, they'll last decades.
CALL FOR YOUR FREE ESTIMATE TODAY: 888-737-5223
Replacement Wood Windows
To avoid spending all of your money on heating your home this winter, install our ENERGY STAR-compliant replacement wood windows. These energy-efficient frames from Andersen will effectively trap heat inside of your home so you don't have to overuse your heating unit.
In addition to being functional, our Philadelphia wood windows also come in a variety of material and design options. With a slew of finishes and frame styles to choose from, you'll find the perfect option to match the current décor of your home.
Some of the benefits of choosing our wood window installation services include:
Choice of a variety of materials, including oak, maple and pine
Multiple interior and exterior colors to choose from
Durable exterior that never needs maintenance
Energy efficiency with Low E4 glass
Easy cleaning
Multiple hardware styles and finishes
If you're looking to increase the aesthetics, energy efficiency and overall value of your home, install our high-quality replacement wood windows from Andersen. When you choose ACRE to upgrade your home, we will provide you with an InstaTrack™ login so you can view the status of your project online at any time. For the outstanding services and quality products you desire, contact us today. Give us a call at 888-REPLACE or fill our online form to request your free estimate today!
Call 888-737-5223 now to register for your $1,500 rebate!