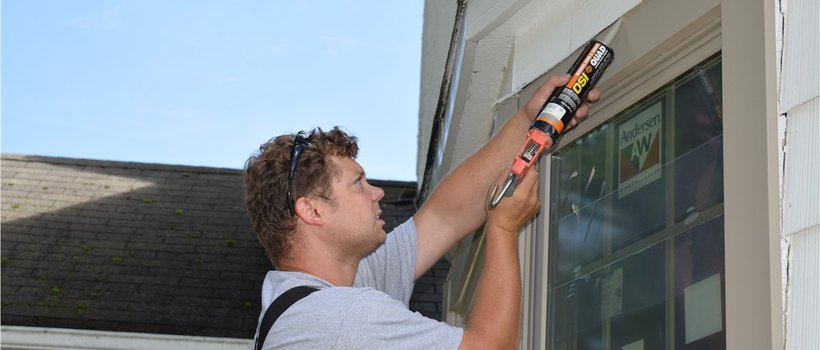 Sale: $1,500 Rebate, 0% Financing. Get your free estimate today!
Window Installation
Don't put off until tomorrow what can be done today!
The process can take days or even weeks, lower the effectiveness of the product, or even possibly cause long-term damage to your home. Instead, ACRE Windows includes a "start-to-finish" installation service with every purchase that provides the best, safest, and most convenient way to enjoy our replacement window products in your home. For added convenience, we can install your product any time of year and are willing to work around your schedule. With over 100 years of combined Philadelphia window installation experience you can trust the ACRE Windows team to properly and safely install your new windows. We treat every home that we work on in the Delaware Valley like it is our own.
CALL FOR YOUR FREE ESTIMATE TODAY: 888-737-5223
What to Expect During Installation:
You will receive superior customer service. Prior to the manufacturing process, our project managers will perform a product review at your home to verify all of the window sizes, styles, and options you have selected. From the minute your windows are measured you are given an online tracking account, so you can get updates from the comfort of your home or office. Once your product is ready and inspected for accuracy, your project manager will call you to set a convenient installation date. But, we know you want more than quality replacement products–accurate and professional installation is the icing on the cake to ensure maximum year-round performance.
Our installers have the expertise to ensure your windows are installed to provide maximum performance and years of comfort. Our installation crews are constantly trained to make sure they are familiar with all the products we offer and the specific way in which they need to be installed for maximum performance and longevity. During window installation in Philadelphia, our team will remove your old windows and take them away for disposal. After each window or door opening is diligently prepared and measurements checked, your new windows will be installed. Because all of our replacement products are made specifically for your home, they will fit properly into the openings. We will secure and seal the windows to ensure a lifetime of maximum energy efficiency. Once completed, our installation team will show you how your new replacement products work and answer any questions you have on maintenance or operation. All of our installers adhere to the following guidelines:
Our installation teams will arrive on time and ready to work
Our installers will be courteous and do the best job possible for all customers
Lay drop cloths around all work areas and entrances to your home
Install all Andersen® Windows & Doors, Silver Line® Windows, ACRE Energy Pro™ Products, Therma-Tru products according to stringent factory specifications
Carefully remove all debris from your home and safely dispose of it
Clean all work areas thoroughly
Perform a "tour" of the project with you to make sure you are COMPLETELY SATISFIED and instruct you on the features, functions, and proper care
Call 888-737-5223 now to register for your $1,500 rebate!
Common Window Installations
Don't delay to give your home the window or door upgrade it deserves, and contact ACRE Windows today for more information. Request a free estimate online or call us at 888-REPLACE to get started now!