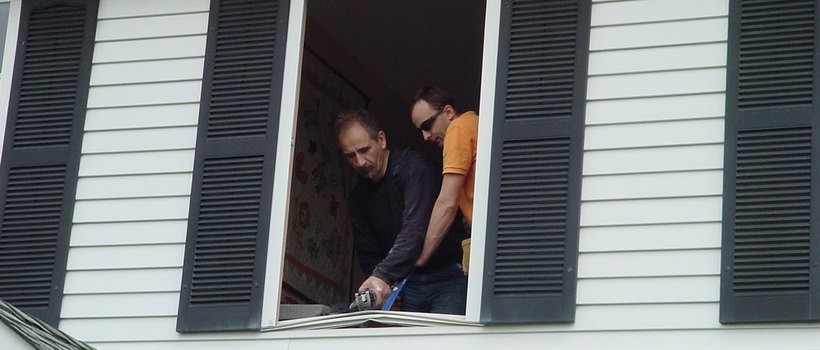 Sale: $1,500 Rebate, 0% Financing. Get your free estimate today!
Insert Window Installation
To preserve the original look of your home when replacing windows, insert windows are a perfect option. ACRE Windows provides quality, energy-efficient insert windows and installation that will maintain the original charm of your home. With over 100 years of combined experience, our installers are skilled at avoiding damage to your existing window structures. Our commitment to excellent customer service and no-pressure sales approach ensure that you'll be happy once the project is completed.
CALL FOR YOUR FREE ESTIMATE TODAY: 888-737-5223
Insert Windows for All Home Types
Whether your home is historic, traditional, modern, or anything else, ACRE Windows provides the custom solutions you're searching for. You'll love the quality craftsmanship and perfect installation of your new insert windows. Our professional team will work with you to understand your needs and provide timely installation of the insert windows you choose. ACRE Windows provides all the products and services you need to achieve the look and feel you desire for your home.
Over 100 years Combined Installation Experience
Andersen Windows Certified Installers
EPA Lead Safe Certified Firm
Energy Efficient Windows
Custom Design, Color, and Sizing
Project Monitoring with InstaTrack
Knowledgeable and Professional Sales Team
With experienced installers, quality products, custom designs, and a commitment to our customers, insert windows from ACRE Windows are the perfect way to preserve or enhance the unique look of your home. We'll work with you to ensure you find the solutions you're looking for in a stress-free decision and installation process.
You've been thinking about replacing your inefficient and outdated windows for some time now. Find out why ACRE Windows is the best choice for insert window installation in Philadelphia. Call us at 888-REPLACE or fill out our online form for your free quote today!
Call 888-737-5223 now to register for your $1,500 rebate!