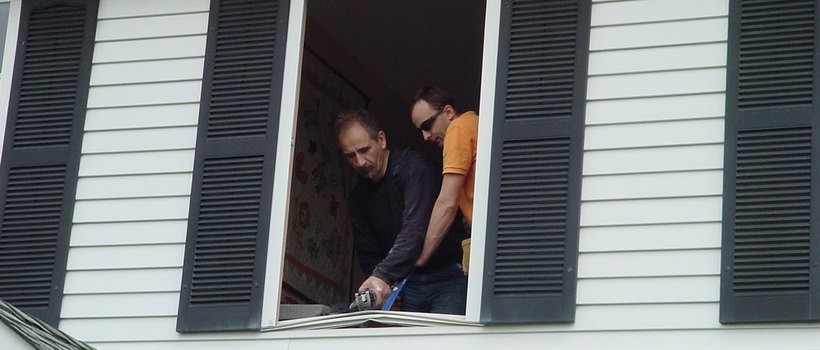 Sale: $1,500 Rebate, 0% Financing. Get your free estimate today!
Insert Window Replacement for All Home Types
Insert Window Replacement for All Home Types
Insert windows are the best way to maintain your home's original appearance as far as replacement windows are concerned. ACRE Windows offers high-quality, energy-efficient insert windows and installation that preserves your home's original beauty. With over 100 years of combined experience, our specialists know how to install windows without damaging your existing window structures. Our dedication to outstanding customer service and no-pressure sales style ensures that you will be satisfied with the final product.
Give Your Home a Much-Needed Update with Insert Windows 
Whether your home is historic, conventional, modern, or something else entirely, ACRE Windows has the custom solutions you're looking for. Your new insert windows will amaze you with their superior craftsmanship and flawless installation. Our expert staff will work with you to understand your demands and install the insert windows you select in a timely manner.
ACRE Windows has all of the services and products you'll need to give your house the appearance and feel you want:
Installation Experience of Over 100 Years
Certified Installers for Andersen Windows
EPA-Lead Safe Certification
Energy-Efficient Windows
Color, size, and design can all be customized
Project-Tracking facility
Sales Team with Expertise and Professionalism
Insert windows from ACRE Windows are the ideal method to retain or enhance the distinctive appeal of your house. This is only possible thanks to our expert installers, high-quality goods, customized designs, and dedication to our clients. We'll collaborate with you to discover the answers you need in stress-free decision-making and insert windows installation process.
You're One Click Away From New, Beautiful Windows
If you've been considering upgrading your inefficient, ancient windows for a long time now, learn why ACRE Windows is the finest option for insert windows replacement in Philadelphia. 
For a free quote, give us a call at 888-REPLACE or fill out our online form.
NOW IS THE TIME TO REGISTER FOR YOUR $1,500 REBATE BY CALLING 888-737-5223!