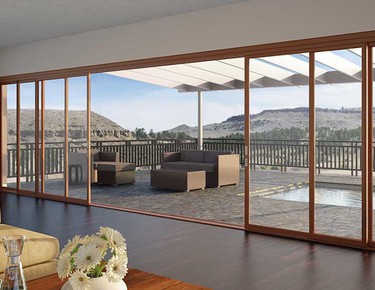 Sale: $1,500 Rebate, 0% Financing. Get your free estimate today!
Andersen Big Door Systems
Andersen Big Door Systems
Acre Windows & Doors is happy to announce that we will now offer Andersen Big Doors! These floor to ceiling sliding glass doors completely transform your living space. More than just oversized sliding glass doors, moving glass wall systems create spectacular spaces for relaxing, entertaining or just being. Start by framing your view, then simply open the glass that separates you from it. They give your home a modern yet timeless look that perfectly connects your home to its environment. These advances in technology mean Big Doors aren't just for tropical climates anymore.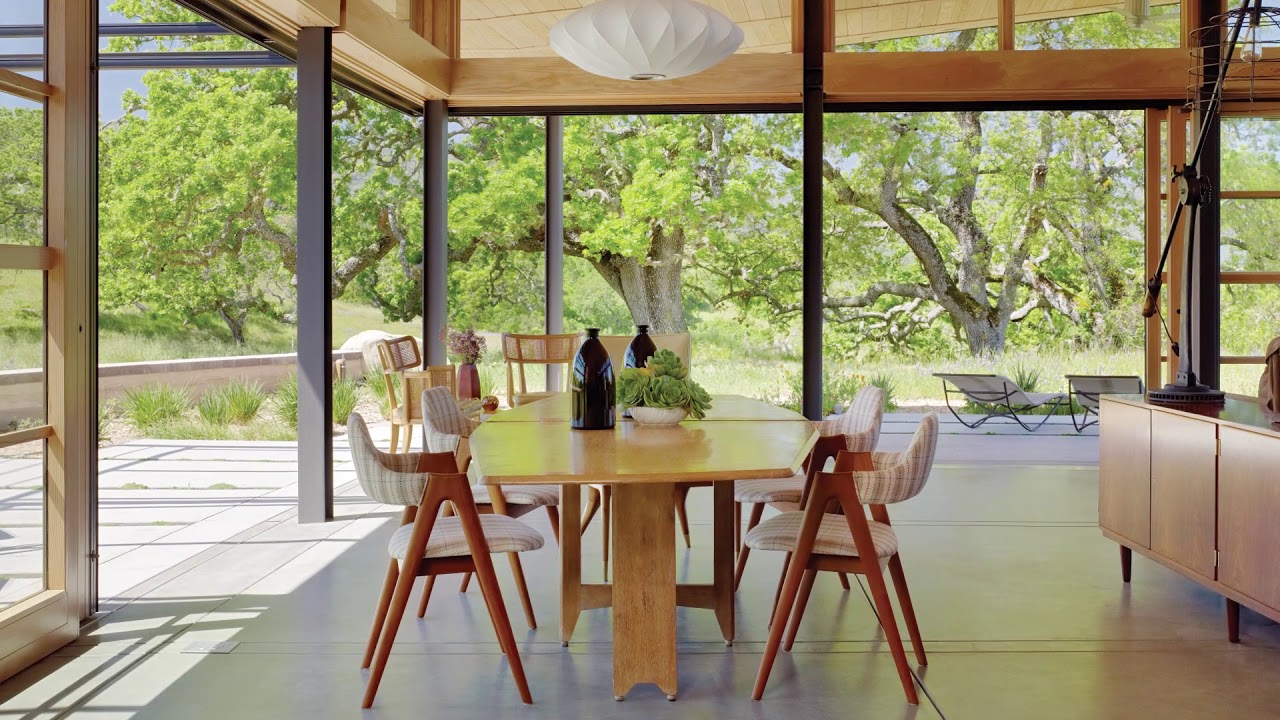 Mulitglide Door:
Andersen's oversized sliding glass doors are engineered for smooth and easy operation, giving you design freedom with the performance and innovation you expect from Andersen.
Straight stacking or pocketing sliding doors for a perfectly unobstructed view
Modern and traditional design
Sized for openings up to 50' wide and 10' tall with sliding glass panels up to 60" wide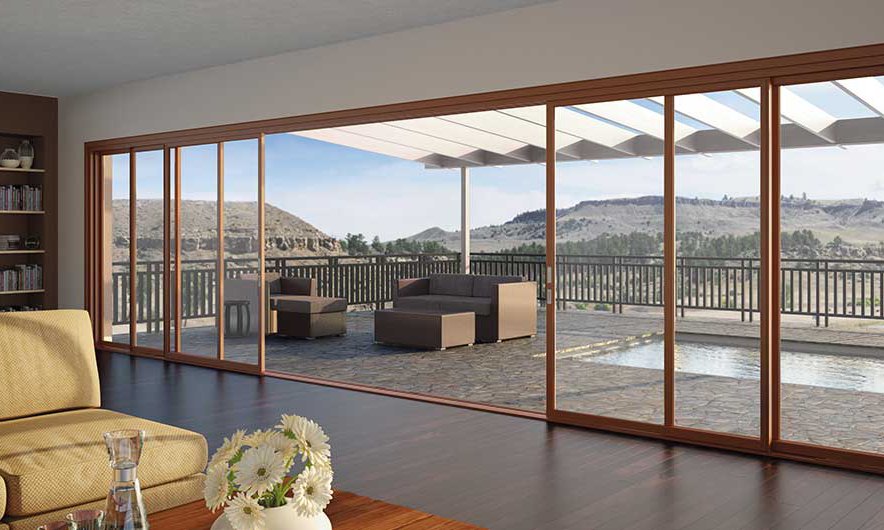 Folding Outswing Doors:
A different approach to removing the lines between indoors and out. When open, these moving glass walls fold up to beautifully frame your view. When closed, they create a stately wall of light.
Up to 10' tall and 48' wide
Top hung system allows for easy operation
Doors can open from left, right or center
Contemporary panel widths up to 48" wide
Available with Stormwatch protection for coastal areas

If you are looking to set up a space that is relaxing, entertaining, or for a space full of wonder then Andersen Big Doors are for you! They can connect you & your home to the outdoors in a way that's beautiful, safe, & full of light when you want it. So give us a call at 1-888-REPLACE for a free quote with our Product Specialists who can help you find the perfect Big Door for you & your family.