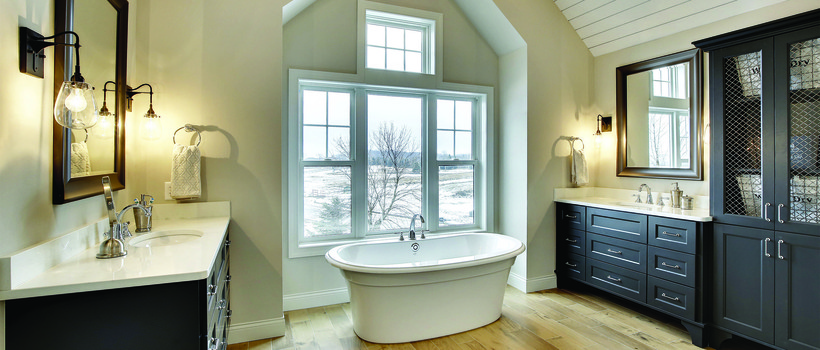 Sale: $1,500 Rebate, 0% Financing. Get your free estimate today!
West Chester Energy Efficient Windows
West Chester Energy Efficient Windows
If your energy bill is unreasonably high during the summer and winter months then it may be time for new replacement windows. Here at ACRE, we carry the best energy efficient windows that will help keep your money from flying out the window. Energy efficient windows will not only help keep out unwanted air but also bugs and allergens. You can trust ACRE because we are an Andersen Certified Installer and our skilled installers have over 100 years of combined experience installing windows and doors in and around West Chester.
With new energy efficient windows, you can relax knowing that your energy bill isn't going through the roof. Our energy efficient windows can block out harmful UV rays that can damage furniture and wood. Andersen 400 Series, 400 Series Woodwright, A-Series, and E-Series/Eagle are all energy efficient series that can help insulate the air within your home. If you are looking for a long-lasting vinyl option, the ACRE EnergyPro is our low affordable and low-maintenance, energy efficient window.
Energy Efficient Windows in West Chester
ACRE wants the process to be simple and quick, which is why we will work around your schedule and accommodate to any requests. Our installation experts promise to be there with you every step of the way, you can track your orders and installation with your InstaTrack login that you will receive from the very start of the project. We want to leave you 100% satisfied with your final project which is why our experts will do a final walk through with you to make sure that everything is up to your standards.
If you are looking for energy efficient windows, for your West Chester home, ACRE is here to help you. We want to help you save money on your electric bill and make your dream home become a reality! Don't wait, call ACRE today at 610-427-5149 or fill out our easy online free form for a free estimate!
Why Choose ACRE Windows & Doors
100 Years Experience

ACRE Industry Pros have over 100 years of combined experience

Certified Installation

Professional installation from an Andersen Certified Installer

Energy Efficient

Every window we offer meets or exceeds a strict ENERGY STAR standard