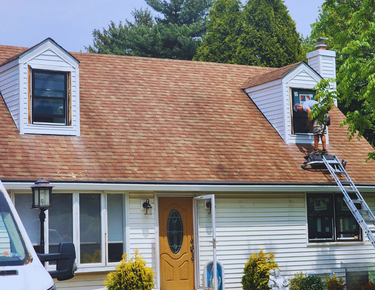 Sale: $1,500 Rebate, 0% Financing. Get your free estimate today!
Havertown Area Window Repair
Havertown Area Window Repair
Choose Acre Windows & Doors for Quality and Reliability
If you're a homeowner in the Havertown Area and find yourself in need of window repair services, look no further than Acre Windows & Doors. With our unrivaled expertise and commitment to customer satisfaction, Acre Windows & Doors is the premier choice for Bucks County window repair. Our exceptional repair service includes a thorough evaluation for just $149, which will be credited towards whatever repairs need to be made. Discover why you should choose Acre Windows & Doors for all your window repair needs.
Expert Window Evaluation and Repair:
At Acre Windows & Doors, we understand the importance of functional and aesthetically pleasing windows for your home. That's why we offer a comprehensive window evaluation and repair service, tailored to meet your specific requirements. Here's why you should choose us:
1. Thorough Evaluation Process:
Our skilled team of professionals begins the repair process with a meticulous evaluation of your windows. We pay attention to every detail, identifying issues such as drafts, leaks, damaged frames, hardware problems, or inefficient insulation. This thorough assessment allows us to develop a customized repair plan that addresses all the issues affecting your windows.
2. Customized Repair Solutions:
Every window is unique, and we believe in providing tailored repair solutions. Once we complete the evaluation, we provide you with a detailed report outlining the necessary repairs. Our experienced technicians will discuss the findings with you and offer transparent recommendations, ensuring you have a clear understanding of the required repairs and the associated costs.
3. Quality Craftsmanship and Materials:
At Acre Windows & Doors, we take pride in our exceptional craftsmanship and attention to detail. We use only high-quality materials and employ advanced techniques to ensure lasting repairs. Whether it's fixing a minor issue or replacing an entire window, our team is equipped with the expertise to deliver outstanding results that enhance the functionality and appearance of your windows.
4. Timely and Reliable Service:
We understand that window repairs can be inconvenient, which is why we prioritize efficiency and reliability. Our dedicated team works diligently to complete repairs within the agreed-upon timeframe, minimizing disruption to your daily routine. You can trust us to deliver prompt and reliable service without compromising on quality.
5. Customer Satisfaction:
Your satisfaction is our top priority, we strive to exceed your expectations by providing exceptional customer service throughout the entire repair process. From the initial evaluation to the final repair, our friendly and knowledgeable team is always available to address your questions and concerns, ensuring a seamless experience.
Don't let damaged windows compromise the comfort and beauty of your home. Choose Acre Windows & Doors for all your window repair needs and take advantage of our thorough evaluation for just $149. Call us today at 610-427-5149 to schedule your window evaluation and experience the difference that our expertise can make. Restore the functionality and appeal of your windows with Acre Windows & Doors.
Why Choose ACRE Windows & Doors
100 Years Experience

ACRE Industry Pros have over 100 years of combined experience

Certified Installation

Professional installation from an Andersen Certified Installer

Energy Efficient

Every window we offer meets or exceeds a strict ENERGY STAR standard