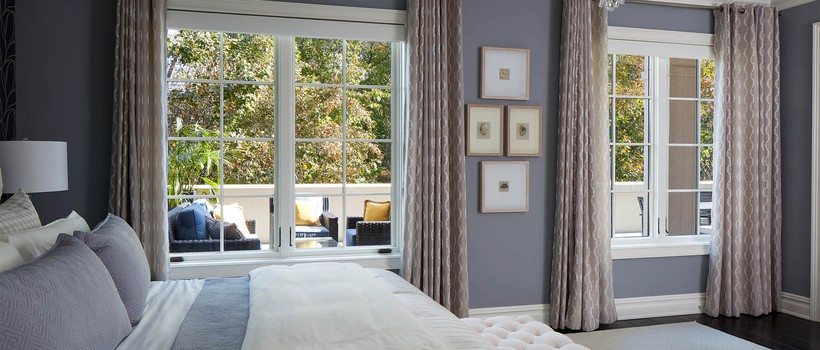 Sale: $1,500 Rebate, 0% Financing. Get your free estimate today!
Phoenixville Andersen Windows
ACRE is an Andersen Certified Installer which means that we carry all of Andersen's amazing quality products that you can customize to fit your individual preferences. All of Andersen's replacement windows are energy efficient which means that no unwanted air will enter into your home, making your energy bill lower. With new replacement windows you can add curb appeal to your home and extra security. With the tight installation of new windows you can block out unwanted noise, bugs, and allergens. You can trust ACRE to get the job done in an efficient manner while giving your home perfect new replacement windows.
Andersen Windows in Phoenixville
We offer all of Andersen models and series, so you can pick the perfect replacement windows for your Phoenixville home. We carry Andersen 400 Series, 400 Series Woodwright, A-Series, and E-Series Eagle. All of Andersen series are custom so you can mix and match what you would like. From color to hardware, you can pick the perfect style to fit your home. Some of the Series include:
Andersen 400 Series: Andersen's most popular window series, these windows are designed to be low-maintenance and last a very long time. The vinyl exterior helps protect against outside elements damaging the window. They are also energy efficient to keep your energy bill low. The 400 Series is available in Awning windows, Bay/Bow windows, Casement windows, Double-Hung windows, Double-Hung windows, Gliding windows, Picture windows, and Specialty Shape windows.
Andersen A-Series: Andersen's A-Series windows are the best performing, most energy efficient windows that Andersen offers. Have been proven to withstand very strong storms and last a very long time. They contain the best glass options, including triple pane glass and heat lock technology for maximum energy efficiency. The come in windows styles such as awning windows, Casement windows, Double-Hung windows, Picture windows, and Specialty windows.
Andersen E-Series: Andersen's most customizable window with unmatched flexibility and design freedom. You can choose from 50 standard exterior colors and a wide range of interior wood species and beautiful interior stains. The E-Series is available in awning window, Bay/Bow windows, Casement windows, Double-hung windows, gliding window, picture window, and speciality window.
Give Us a Call Today!
We want to help you find the perfect replacement windows that will fit your budget and style. Our installation experts are ready to help you today! Give us a call at 610-427-5149 or fill out our free online form for a free estimate!
Why Choose ACRE Windows & Doors
100 Years Experience

ACRE Industry Pros have over 100 years of combined experience

Certified Installation

Professional installation from an Andersen Certified Installer

Energy Efficient

Every window we offer meets or exceeds a strict ENERGY STAR standard