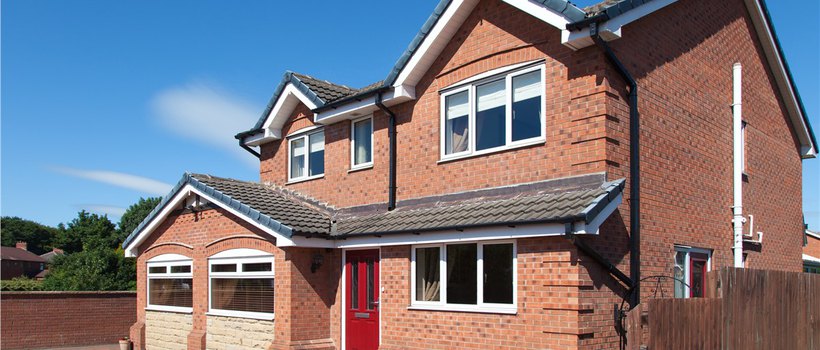 Sale: $1,500 Rebate, 0% Financing. Get your free estimate today!
Doylestown Energy Efficient Windows
Doylestown Energy Efficient Windows
Are the energy bills for your Doylestown home a little higher than you'd like? Your old or worn windows could be to blame! If you currently have windows that are drafty, inoperable, cracked or looking a little worse-for-wear, they could be costing you hundreds of dollars in lost energy. If your windows are experiencing any of these problems, it's time for a Doylestown energy-efficient upgrade from ACRE Windows! When you install any of our energy-efficient windows, you can keep your home better insulated, avoid drafts and breezes and ultimately keep your monthly costs down. Your home will stay cooler in the summer and warmer in the winter—guaranteed!
Energy Efficient Windows in Doylestown
To ensure the perfect fit for your unique home, our Andersen Certified Installersalways come to your home to take custom measurements, ensuring a secure, snug fit for your new windows. In addition to our energy-efficient window options, ACRE also offers a range of cost-effective windows from our ACRE Energy Pro brand and Andersen's 400 series. No matter which line of energy-efficient windows you choose, we offer all products in a range of styles, finishes, colors, trims and more so there's something that's perfect for any Doylestown home.
If you're looking for a company that specializes in energy-efficient windows and doors for your Doylestown home, look no further than ACRE Windows! For decades, our window experts have been helping homeowners throughout Doylestown and beyond to upgrade the look and feel of their homes. Call one of our knowledgeable representatives to learn more about all our Doylestown window and door products. You can also fill out our quick online form to receive your FREE, no-obligation quote.
Why Choose ACRE Windows & Doors
100 Years Experience

ACRE Industry Pros have over 100 years of combined experience

Certified Installation

Professional installation from an Andersen Certified Installer

Energy Efficient

Every window we offer meets or exceeds a strict ENERGY STAR standard